Making it easy for local customers to find your business online is one thing, but rather than wait for them to come to you how about proactively finding and engaging with them online? Time spent in the early days of establishing your online presence, will pay off long term as your online community grows and begins to sustain itself
Is it all about social media? We've explored using social media to drive your local marketing before, and social media is a great tool for growing your local customer base; but there are other platforms you should also consider, ones that your competitors may have overlooked…
Where do your local customers hang out?
Apart from the usual culprits, Facebook, Twitter, LinkedIn etc., there are plenty of other places online your customers hang out. First, you should identify what your customers are interested in, a clear customer avatar will help you do this. For example, if they're parents with young children they'll be interested in everything to do with babies and toddlers; if they're couples setting up home it'll be interiors, lifestyle and DIY they're after; if they're coming up to retirement age, investments, money and trips around the world might be of interest. This is a simplistic view, but you get the idea.
You also need to be clear in your objectives and explore tactics for implementing them; naturally, you'll be looking to make sales, but how will this be achieved? What steps will you take to convert leads into prospects and then into customers? This might involve providing information in the form of content marketing (blog posts, video, infographics etc.), offering discounts or freebies to new customers, or holding an event to reach a larger audience.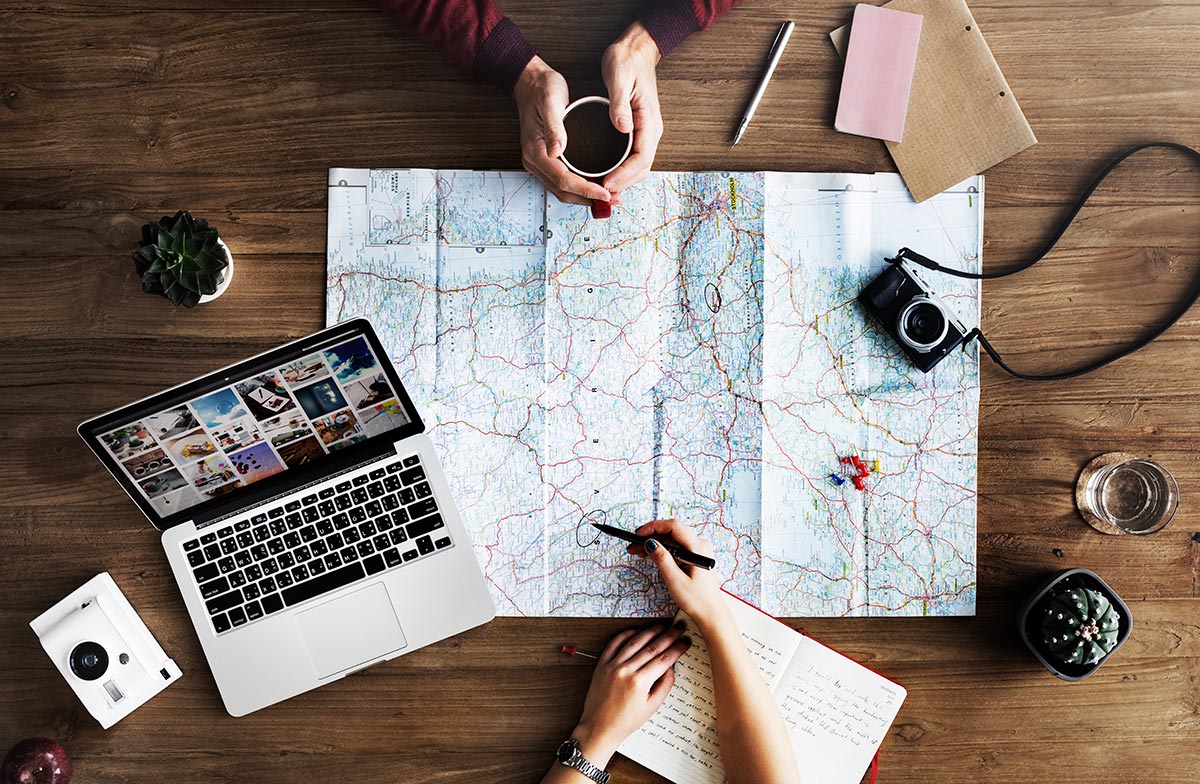 So where are they?
Local Online Communities: depending on your sector there are plenty of sector or interest-specific online communities you can target. Consider whether to advertise on these or use their discussion boards to answer people's questions suggest relevant resources such as a blog post on your website.
Local Chambers Of Commerce And Professional Organisations: If your business is a member of a local Chamber of Commerce or other local organisation it might be possible to use their online presence to promote your own company. Of course you'll be listed in their membership details, but how about providing them with content that will help you both? Most organisations will welcome an impartial guest blog post written with their target audience in mind, and you'll benefit from their promotion of it.
Affiliate Marketing: If you can identify local bloggers, organisations or even another local business that shares your target audience and attracts high volumes of traffic to their sites, you might like to consider affiliate marketing. Here 'the affiliate' site earns money for every click from their website to yours. Although this differs from referral marketing, in that the affiliate is not recommending your services, website owners are unlikely to be interested in such an arrangement if they feel your business does not complement their own.
Display Advertising: This form of advertising crosses over into affiliate marketing, as essentially what you are asking an affiliate to do is place an ad for your company on their site. However, with display advertising your advertisement can be placed on any number of websites that meet specific criteria you set – such as keywords on the site – and your budget. Websites naturally have to allow display ads for these to appear, and you will need the help of an experienced marketer to set up a campaign.
Use Local Influencers: Who's the best-connected person in town? Many of the suggestions above rely on you identifying the top local influencers for your sector. This might be someone in the local Chamber of Commerce, the person who runs a successful local Facebook group, a mummy blogger, a business event organiser, or the music critic at your local newspaper. Whoever is setting the agenda for your area of expertise; you want to get them on your side. Consider ways you can collaborate with them: free products for review, tickets to your event, content for their website, special offers or exclusive previews. Give the influencer a reason to take an interest, and build a working relationship with them.
Most of all if you're looking for local customers, keep all your marketing efforts local and relevant to your target customer. Playing the 'local card' has real benefits online; we may spend more time online than we do in our 'real' local communities but we still want that personal connection and to feel like we're part of our physical local community.