Here at Stop and Stare Marketing, we celebrated our first birthday back in May. In just over 12 months we've grown from just me, Jamie Barlow, to a team providing a full agency experience for our clients. A growing team has not only meant finding desks and computers to ensure everyone's productive, but it's also meant taking control of the agency's image by commissioning some photography.
This is one area where I need to practice what I preach. We often manage our client's social media profiles. As well as ensuring the company's social media page is aligned with their business objectives, we might also have a look at some of the directors and employees' social media profiles.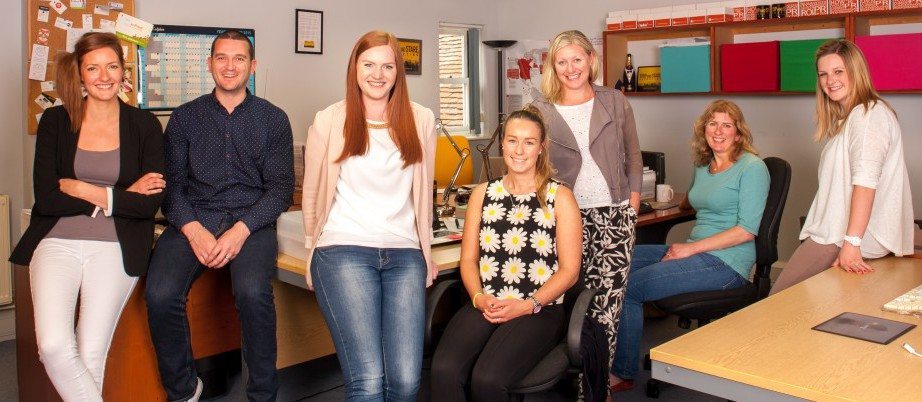 Profile Photos For Social Media
Many businesses need their employees' to have an active professional online presence. Take for example a recruitment agency where consultants will be using LinkedIn to source potential candidates. Or perhaps your sales managers are active on social media on your company's behalf. It's surprising, therefore, how often the imagery used on people's social media profiles is not really doing them, or their company, any favours.
How many times have you come across blurred, low-res photos of people on their social media profile? Or worse, inappropriate images such as holiday snaps on a professional LinkedIn page? So, as a business owner it makes sense to provide your staff with some decent photos that will not only enhance their social media profiles, but are also aligned with your company image.
To this end we asked photographer Matthew Burch to set up a portable studio in our meeting room. Fortunately, it was a painless process, not everyone likes having their photo taken but Matthew has lots of experience putting people at ease, and capturing them at their best.
The Stop and Stare team now have some great photos for using on their social media profiles, and for us to use on our website, email signatures and other company communications.
Not bad eh?