Nothing in life is free goes the saying, and that's certainly true of advertising. While there are opportunities to advertise your business locally for free, effectively promoting your business will always come at a cost: whether that's from your bank account or from your time bank.
In this post we're going to look at those things you can do that won't cost you £££s, but might consume your time. I've included a time rating system so you can get an idea of how much of an investment you need to make. 1/5 = not time-consuming, 5/5 is a full time job!
ONLINE LOCAL ADVERTISING IDEAS
Reaching a local audience doesn't mean you have to go out onto the streets of your neighbourhood with a sandwich board, you can do plenty of marketing from your laptop.
Social Media: Facebook, Twitter, LinkedIn, Google +, wherever your target customers hang out you'll want to be there too. We've covered the ins and outs of using social media in this post 5 Ways To Use Social Media For Local Marketing; the key to success is to provide your customers with engaging, relevant and regular content. Get a social media strategy in place and make sure you keep updating your profiles regularly, listen to your customer's needs and interests, and provide them with what they want. Time rating: 4/5
Google My Business: Ensure your business gets found on local online searches by verifying your listing on Google. Claiming your Google listing is quick and easy to do, but you'll want to make your listing look attractive, so you'll need to spend a bit of time completing it and adding photos, links etc. For a guide on how to do this see The Importance Of Google My Business. Time rating: 1/5 for verifying your listing, 3/5 for enhancing your listing
Local Directories: There are numerous local and national online directories you can list your business on. Most allow a free basic entry; although the details you can include may vary. It's also worth considering listings on specialist local sites, especially if they are proactive in marketing their directories. Here are a few places to list your business:
International / National Directories – Bing, Yahoo!, Yelp, Yell, Thomson Local,, Touch Local, LinkedIn
Regional business directories – worth looking into although it's important to see what kind of marketing these sites do. Some are founded on the principal of promoting B2B and may also run networking events too.
Sector specific sites – sites such as Checkatrade or netmums.com are useful sites to be listed on when relevant to your business.
Time rating: 2/5
Local Council: Many local town councils have a business directory on their websites, for example here's our local town council's Directory Of Farnham. Time rating: 1/5
Guest Blog Posts: Using someone else's effective content marketing strategy by contributing a guest post for their blog. Look for opportunities with influencers or businesses that have a similar audience to yours, and provide value adding, relevant and engaging content. Time rating: 3/5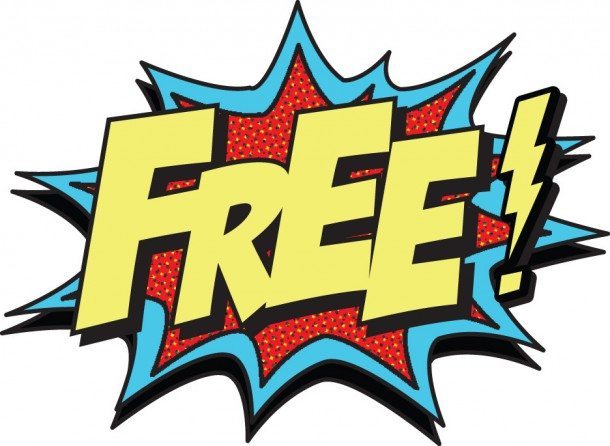 Offline Ideas
Perhaps you fancy donning that sandwich board after all? Sometimes it's not such a bad idea:
Street promotions: If you've got a product you want to share, or a special offer you wish to promote, hitting the streets could be the answer. If you plan to hand out samples of your products, just make sure that you back them up with information about your business. Flyers promoting a special offer can be handed out on the street, or left in high traffic areas of your locality. Please be aware that you may need a leaflet distribution license, or street trading license: check with your local council. Time rating: 3/5
Referrals: Use you existing customers to advertise your business to a wider audience. Give them an incentive such as a discount when they refer their friends. You may also find opportunities to team up with other complementary businesses and refer customers to each other. Time rating: 1/5
Networking: Read our blog post with top tips for networking, Using Local Business Networking Events To Promote Your Biz. You may need to try a variety of local network events to find the right ones for you. Time rating: 4/5
Local press: Even if taking advertising out in local media is not an option, there may still be opportunities to promote your business by providing editorial content. We looked at How To Get Press Coverage For Your Local Business in a previous post. Time rating: 3/5
Promotional offers: While these will eat into your profits, a special offer can be a great way of getting new customers. For example, our local health club gives out a free adult pass with every child's party invitation. Be prepared to upsell your products or services when customers take advantage of promotions like this. Time rating: 1/5
Invest in your community: For some businesses there are great opportunities to promote your offering by volunteering or supporting your local community. Ideas might include: offering services in kind rather than cash up front, people power to help a local project, sponsorship, prizes etc. Although it is nice to support all kinds of ventures, for maximum promotional effect you should look at those with the right demographic, enabling you to reach your target audience. Time rating: ?/5 (depending on contribution)
As you can see all these ideas will cost you in time, and some will require additional funding. Whatever you do it's important that you communicate your message effectively and address your customers in a way they will respond to.
If you're not sure about how to do this please leave a comment below with your marketing challenge, or email us – hello@hypedmarketing.co.uk