Wow! What an amazing year we've had at Stop and Stare! As is traditional at this time of year, we're going for the 'end of year review' approach in this blog post – sharing the highs and lows of 12 months at Stop and Stare.
Actually we're going to bypass the lows, not that there were many anyway!
So, 12 months ago what did Stop and Stare look like? Well when we started 2015 it was Izzy and I with the odd freelancer helping us out. We also had just 600 sq ft in our office here in St Georges Yard, Farnham; just enough space for the two of us but not the bustling marketing agency I pictured in my business plan.
How things have changed! If you've visited us recently you'll have seen that we've now got 1800 sq ft, which is feeling pretty cramped with all our sparkly new members of staff. So who's come on board in the last 12 months?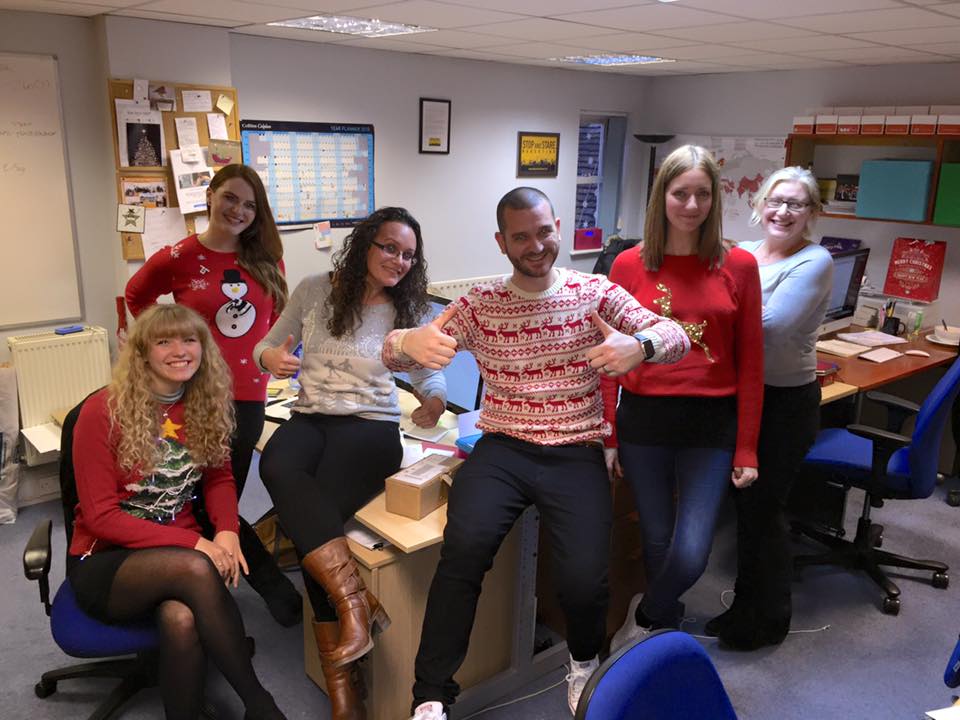 In January web and graphic designer Elise joined the Stop and Stare gang allowing us to provide a dedicated web design service for our clients. Not long after in March Karen signed up to become an account manager and give Izzy some much needed support. Then in May Cat joined the team, another account manager, and Sharon came on board as PR Director. We then recruited Abbie in August to become an account exec and Richard in October as our new Sales Director. Finally all our fab account managers and execs really needed someone to look after them (I obviously wasn't doing a good enough job) so Emma agreed to become Account Director in November.
Phew. That kind of wraps up the team although in January 2016 we will be welcoming Alex and Beth bringing the total to 11 – we might need a bigger office…
We now really do have a bustling marketing agency but what have we all been doing with our time at Stop and Stare? Well in the last 12 months we've signed up 22 new clients who have received a range of services from us, from one-off design jobs, web design and apps to ongoing social media management, SEO, PPC, PR, promotions and marketing campaigns.
We've also built 17 new websites for our clients, poor Elise really does deserve a holiday, with my favourites being Liberty-i and Key Productions – check them out.
Our clients are not just in Farnham either, we're venturing into central London and then edging towards the West Country, but our focus is still on providing the big agency experience, without the big agency prices.
What else have we been up to in 2015? Well we estimate that we've collectively drunk about 1,256 coffees and 864 teas. We've tuned in religiously to Radio 2 for Ken Bruce's Pop Master, but then Absolute Radio (absolute 90's if I get my way) in the afternoon. We've had 345 client meetings, that's where all the coffee gets drunk, and I hate to think how many miles I've clocked up either on foot or driving to appointments over the last 12 months.
Finally we had a little get together at the end of last month – an early Christmas Party as Izzy is now on maternity leave – to celebrate the past year and get fired up for 2016. Bring it on!
If you've been part of Stop and Stare's 2015, thanks for everything. Personally I would like to wish everyone – clients, suppliers, our friends NRG Digital, and my fantastic team – a very happy Christmas and a healthy and successful New Year.
Jamie