It's safe to last year didn't quite go to plan.
But while we'd all love to bid adieu and leave 2020 well and truly in the past, it's important to take stock of what we learned from it and how these learnings might shape the year ahead.
So, what are some of the business trends and changes to look out for in 2021?
Shifting to remote working
Agility was key in 2020. During the first lockdown, many companies had to adapt quickly to operating with a remote workforce. But as the year went on, what started as a makeshift situation became a more viable long-term solution.
Last year proved that, at least in many industries, staff really can work just as well from home. And after seeing the myriad benefits remote working offers — greater flexibility, reduced overheads and a better work-life balance — many decision-makers are now rethinking their business models.
As such, we're likely to see the remote working model remain throughout 2021 (and long after the pandemic is over). Offices will become meeting hubs rather than somewhere for 9-to-5 service and devotion. And without an office space to pay for, companies will be able to start investing savings back into the business by upgrading software, providing staff training or increasing spending in areas like digital marketing.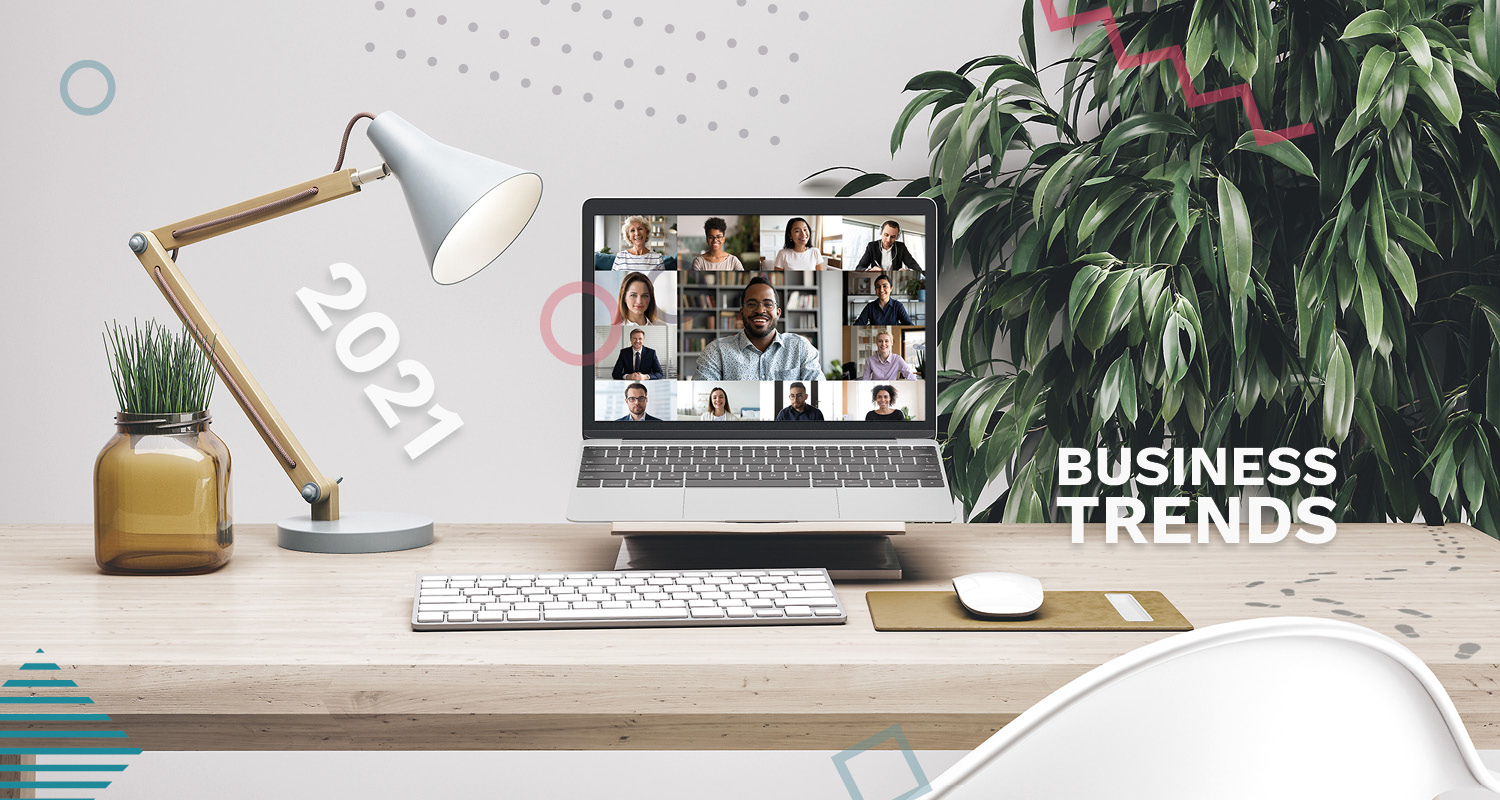 Embracing digitisation
In 2020, many businesses were forced to digitise their operations, and now the bar has been set. Customers not only expect businesses to have an online presence, but they also expect a flawless digital experience.
Going forward, companies will need to operate with a digital-first mentality that provides customers with options and convenience. And that includes SMEs.
Many small independent companies were forced to move their offering online due to lockdown and tier restrictions. But now that they've established an online presence, they can continue growing it and build a more flexible and resilient business.
With so many beloved local establishments struggling or closing their doors in 2020, customers have also shifted their priorities to shopping local and supporting smaller independents. As a result, we're likely to see an abundance of smaller, online-only shops cropping up this year. If 2020 was all about surviving, 2021 will be the year these SMEs can begin to flourish!
Connecting with minds and hearts
Throughout the pandemic, businesses have also relied heavily on social media to connect and engage with existing and potential customers.
But after the stress and uncertainty of 2020, customers are looking for much more than just quality products, great services and expertly curated content — they're looking for compassion, empathy and authenticity.
So, businesses will need to connect with customers' minds and hearts to build trust and earn brand loyalty. As such, there'll be a big push for a more authentic presence in 2021 and forging connections by addressing customers' needs and fears, demonstrating purpose and using a compassionate voice. In short, businesses will need to show they care and that they're genuine.
Stepping out of your comfort zone
There's no doubt about it — 2020 was a learning curve. And those companies that were brave enough to step out of their comfort zones, react quickly to change and reinvent their business as necessary are those that have fared best.
So, take the time to reflect on what you're offering customers and how you operate as a business. How can you unlock the latest trends and use them to your advantage? What digital technologies can you use to reach a wider audience and boost brand awareness? How can you improve your online presence?
To succeed in 2021, you need to be flexible, be creative and embrace digital transformation.
Need help stepping out of your comfort zone? We can recommend a plan of action to get your business back on track. Take our free marketing audit today to get started.