For the 2019/20 season, we are proud to be sponsoring Surrey FA, a charitable organisation responsible for leading the development of grassroots football within the area and ensuring participation and enjoyment of football for all.
We will be working together with the organisation to continue raising awareness of its girls' football offering — helping to encourage girls into the sport from an early age.
What's more, we'll be the lead title sponsor of the Hyped County Cup!
Our whole team is excited to follow the tournament this season, which will see girls under the age of 16 from across the county compete in various age categories, and we can't wait to see how all of the teams develop and progress.
Football is a sport we all hold close to our hearts here at Hyped. Several members of the team played football whilst growing up and there is a real mix of support (some more enthusiastic than others!) for various clubs amongst the team.
The Women's World Cup this year also got us thinking about how we could get involved and encourage more young female players to get involved in this fantastic sport. So, what better way than to get into the heart of football in our area and promote the local teams across Surrey?!
Throughout the next year, we're looking forward to getting stuck into the nitty gritty with the clubs when they need our support — and we hope to help them raise their profiles and attract more players to the game which has brought so much joy to our team over the years.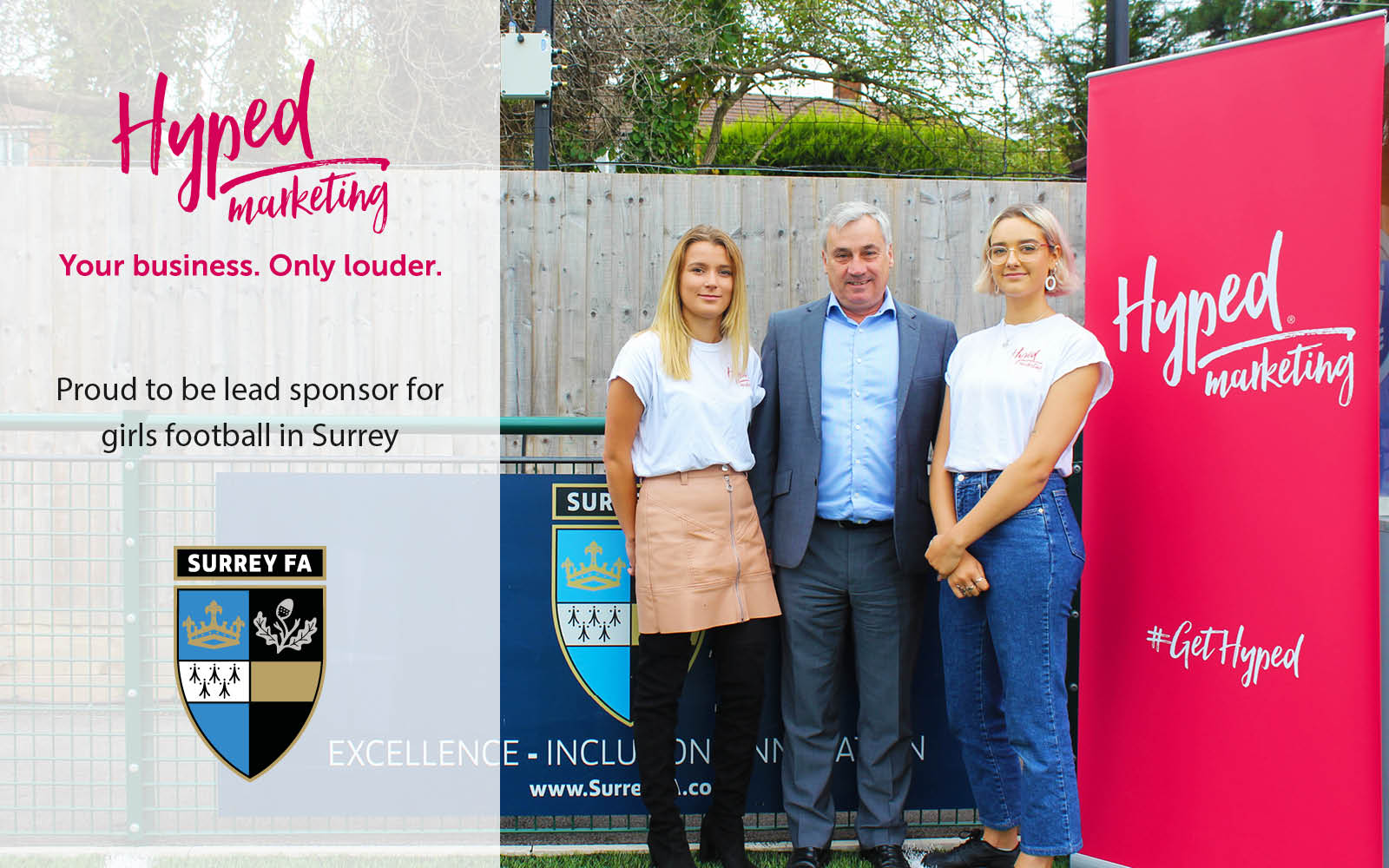 Following the Lionesses' outstanding performance at the 2019 Women's World Cup, there's never been a better time for girls' football.
As a big football fan myself, I know how much enjoyment the game brings (whether you're watching or playing). And as the father of two young girls, I'd love for them to be able to get involved too. So, I'm incredibly excited for the team at Hyped to utilise their marketing expertise and knowledge to help girls' football in Surrey flourish.
– Jamie Barlow, Managing Director
Keep an eye out for updates on how the tournaments are getting on and the ways you can get involved!
If you have any questions, please do not hesitate to contact one of our fantastic team members on 01252 717373 or email us at  hi@hypedmarketing.co.uk.