We know, we know. For most people, it's way too early to be thinking about the 'C' word.
But although you might not be feeling too festive just yet, many businesses will already be in full swing planning for the upcoming season. And with good reason too. In the UK, we spend approximately 25% more over the Christmas period than any other time of the year.
In a perfect world, you would have started planning for this year's campaign as soon as the previous Christmas had passed. This might be all well and good for the likes of John Lewis, which has a team dedicated to its infamous festive adverts and supporting marketing campaign. But for SMEs with limited resources and budget, this is unrealistic.
The good news is it's not too late to start thinking about your Christmas marketing activity if you haven't already!
Plan 
Don't be tempted to leave planning until the eleventh hour. To get the most out of Christmas, you need to get as much work completed in the autumn as possible. Not only will this mean fewer panics in December, but it will also help to save you money on frantic last-minute purchases, printing costs and so on.
Start by outlining your goals: what do you want to achieve from the campaign? Perhaps you want to increase sales. Or maybe you want to gain more leads. Whatever you decide, it's essential to have a clear end-goal for the campaign.
Next, you'll want to review your target audience. Once you have a defined persona (or personas) in mind, you'll then be able to start tailoring your theme, messaging and channels around them.
The theme and message are the foundations of your campaign. To craft your message, consider your goal and brand values, how you differ from competitors, the needs of your audience, and how to want to make them think and feel.
No matter which channels you choose, it's vital to ensure your campaign is delivered consistently across all of them. So, be sure to find a simple theme which works across multiple channels and will resonate at a glance — this will help you to build a seamless user experience.
Then, before you get to work on your campaign assets, it's well worth creating a Gantt chart to plot out all of your deliverables. The chart will help you stay on track over the next few months.
Create
Now you've laid the groundwork, it's time to get started on content creation! This is likely to take a while. So, early October is the prime time to create all the digital and print assets needed to deliver the campaign. Ideally, you want to have all the assets ready by Halloween.
First, map out every campaign touchpoint across each channel and decide what assets you need to create. You need to ensure the copy and designs reflect the chosen theme and deliver your message consistently across every asset.
When you're creating the campaign assets, you should also consider whether there is any supporting content on your website that needs optimising. For example, does your campaign direct people to a specific page for extra information? Everything needs to be aligned to make sure the user journey is consistent.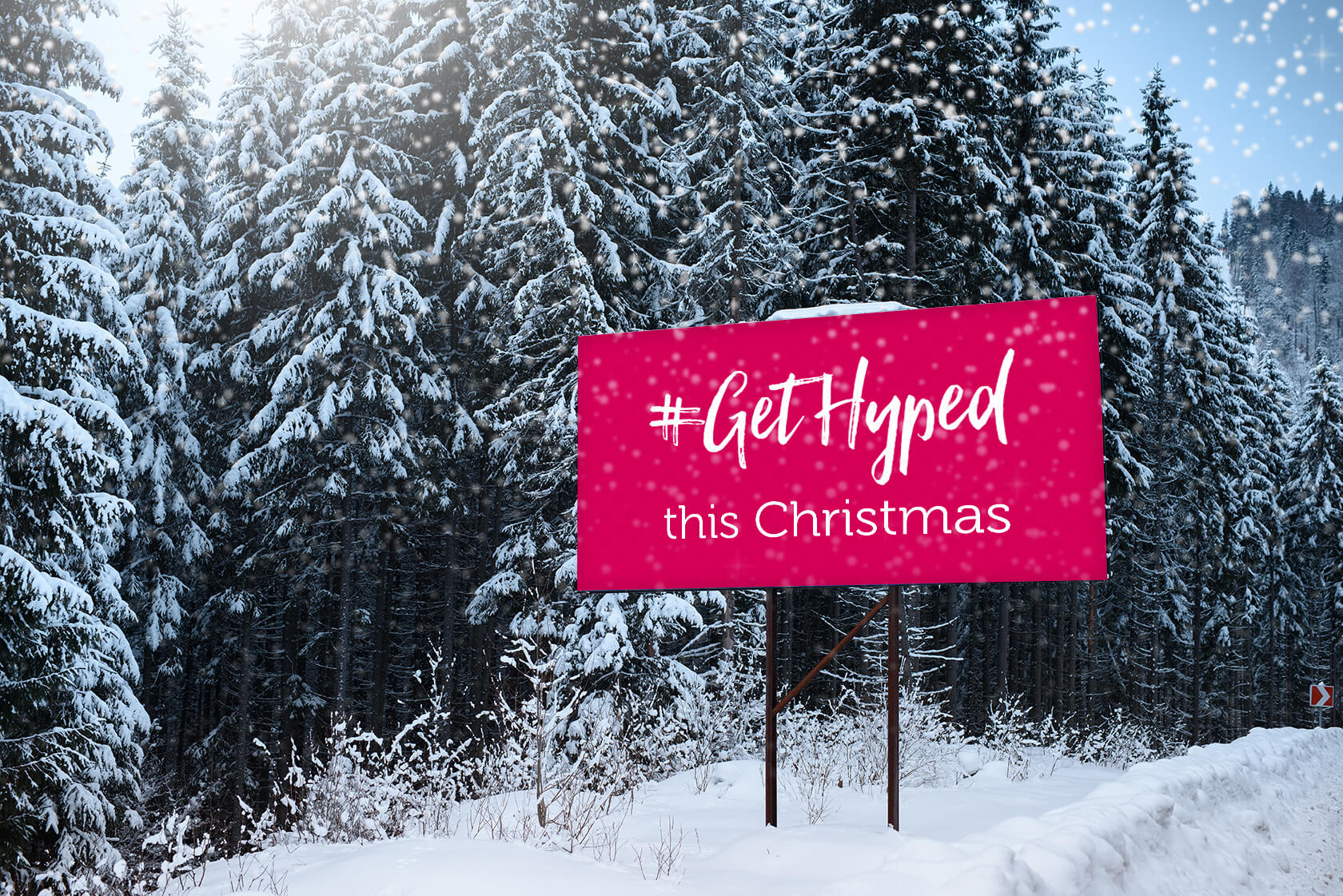 Execute
It's time to kick off the campaign, utilising your chosen channels — PR, social media, email marketing, PPC advertising or all four — to ensure it gets seen by the right people.
Most businesses will launch their Christmas marketing activity straight after Halloween or in November during the run-up to Black Friday. If everything has been planned and delivered effectively, this is usually a time to sit back and monitor the success of your campaign.
However, it's also important to take any reactive steps needed to ensure the campaign is a success. This might include tweaking copy, swapping some of the creative around or amending the social plan based on real-time insights.
Evaluate
 That's it: take a breath, relax. It's all over for another year. But before you get back into the swing of the new year, take a few minutes to reflect on what you've just delivered.
Christmas campaign analysis should be carried out early on in January when it is still fresh in your mind. So, take this opportunity to look at what worked well and, more importantly, what didn't: this will help to inform your strategy and tactics for the next festive period.
Need help with your marketing in the lead up to Christmas? From PR and email marketing to social media and PPC advertising, our complete marketing packages have you covered.