We're launching into Sheffield!
Born and raised in Farnham, Hyped Marketing is a no-fuss, award-winning digital agency that focuses on making marketing easy through its distinctive monthly marketing packages and talented in-house account handlers, copywriters, designers and web developers.
Together, the team delivers regular marketing activity, strategies and bespoke campaigns covering various disciplines — from social media, content writing, email marketing and PR to PPC, SEO and website design and development.
Now, we're setting up another, more northerly base, landing on Eyre Street right in the heart of Sheffield city centre.
On the move, our co-founder and managing director Jamie Barlow said: 'We'd already established ourselves as a leading digital marketing agency in the South, but why limit ourselves to one area? The North is full of innovative and exciting companies, so we can't wait to make an impact in Sheffield, develop our client base and start offering our services up and down the country to B2B and B2C businesses across a range of different industries.'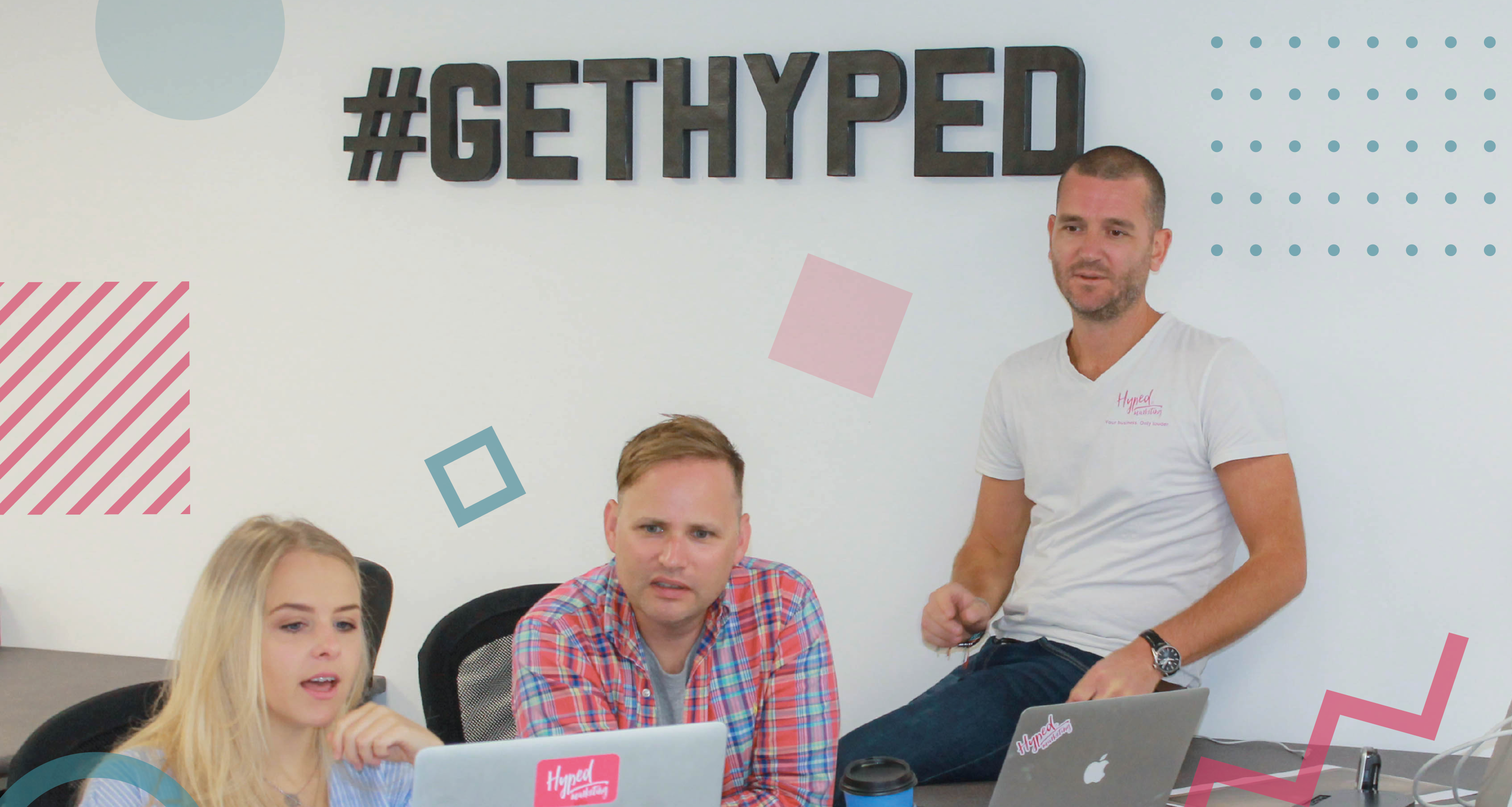 The switch to hybrid working
We transitioned suddenly to remote working last year (along with the majority of the country) to ride out the COVID-19 storm. Not ones to rest on their laurels, Jamie and Andrew Johnson (creative director and fellow co-founder) didn't fancy waiting around to see how the pandemic would play out and quickly decided to make the change more permanent.
Hyped Marketing now operates a hybrid working model, giving team members the flexibility to work from home, the office — anywhere they wish! This switch to hybrid working has allowed us to tap into talent from further afield, and as a result, we have been steadily growing our team over the past six months.
And with the new Sheffield location creating even greater scope for expanding the team and client base, we reckon we're one to watch over the next six months.
It seems the only way is up. Up north, that is…