That's right. We said the 'C' word (no, not THAT one). But before all you cantankerous Grinches start spoiling our fun, hear us out. It's NEVER too early to start thinking about Christmas when it comes to your marketing tactics.
And since it's now less than 100 days until the big day, it's time to get your arses into gear if you want to make the most of the year's biggest consumer spending period. (Did you know the average UK household typically spends 29% more in December?)
But it's not just December you need to think about. Originally a US thing, we Brits now take Black Friday pretty seriously. In 2019, total retail spending during this bargain bonanza totalled a whopping £8.6 billion. Sales admittedly took a bit of a dip in 2020 — but we all know that 2020 can't be trusted.
Black Friday always falls on the last Friday in November and is a prime opportunity for customers to get all their Christmas shopping done while taking advantage of a range of deals. So, make sure you take advantage right back! Then there's the last pay date to keep in mind. For many people, this will be Tuesday, 30 November this year — which means the first weekend in December is when people will reach peak shopping frenzy.
See why we're getting in the festive spirit early? Your Christmas marketing campaign needs to be up and running in November if you want to get the most bang for your buck. Which means you need to get planning. Stat.
Luckily for you, we've got some Christmas marketing tips to help you out…
(Think of it as an early Christmas gift — don't worry, we won't tell anyone you opened it before the 25th.)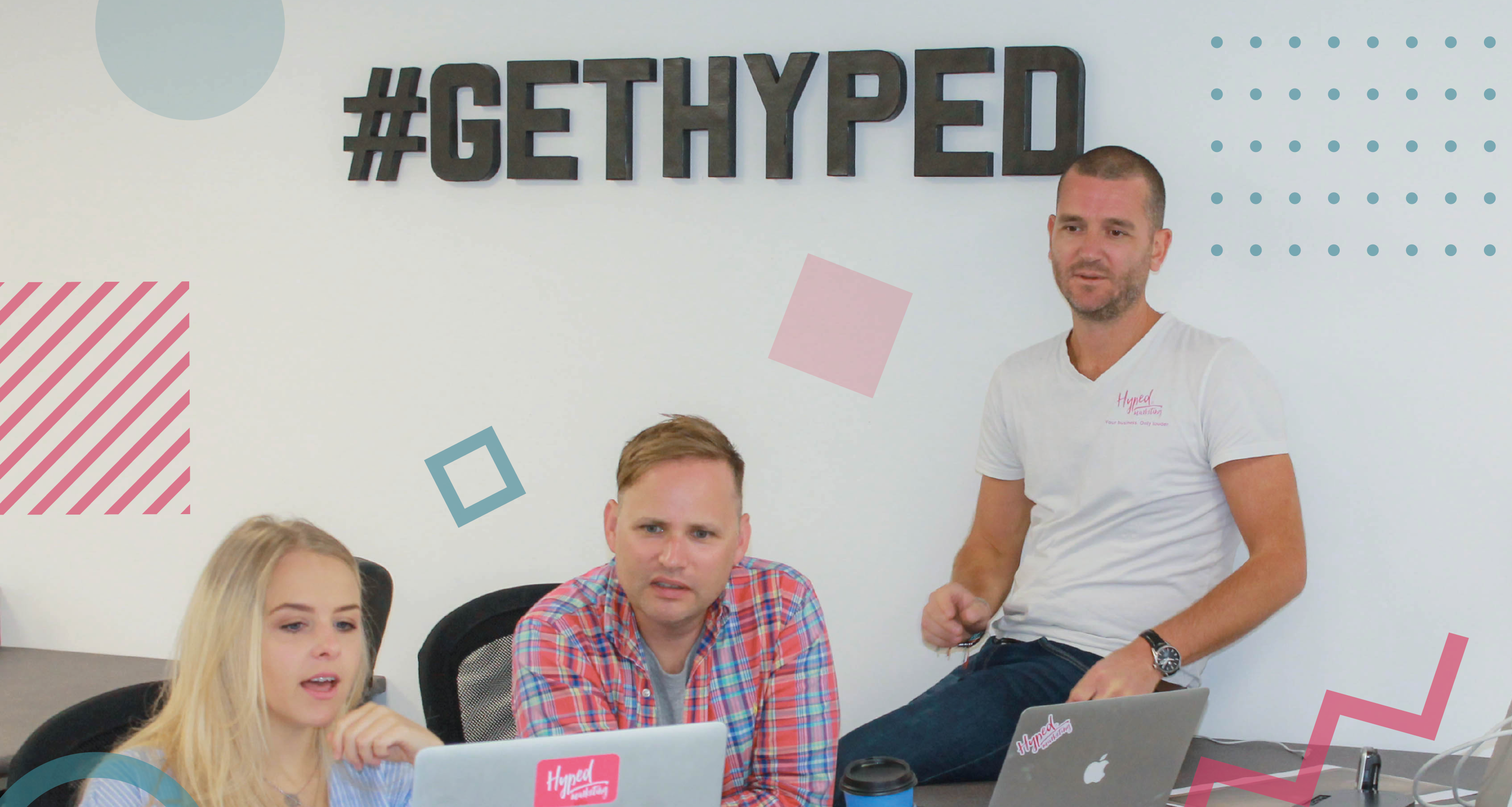 Walking in a website wonderland
Before the pandemic, e-commerce sales accounted for just 19.1% of total retail sales in the UK; in November 2020, they accounted for 36%.
But now that people have realised the convenience and options afforded by online shopping, it seems e-commerce is here to stay, with the user penetration for internet shopping in the UK expected to reach 86.2% in 2021. Plus, with the ghost of Christmas past (lockdown/COVID) still lurking in the shadows, we're sure many will opt to do their shopping from home again this festive season.
This means your website needs to look the part, clearly show your offering and be easy to navigate. Remember: people don't just spend more at this time of year; they also buy from brands they wouldn't usually buy from because they're looking for gifts for family and friends. Now is your golden opportunity to attract and convert new customers.
If you're planning on driving visitors to your website as part of your Christmas marketing campaign, it's worth directing them to a dedicated landing page rather than a standard web page. In digital marketing, landing pages should be designed with a single focus in mind, known as a call to action. It's this focus that helps landing pages yield conversion rates as high as 20% compared to around 1–3% for regular web pages.
Landing pages should fit in with your SEO strategy and align with the relevant keywords you've selected for the campaign. But it can take a while to start ranking for keywords, so the sooner you get your Christmas landing page live, the better.
And don't forget to optimise your site for mobile. With 54% of e-commerce sales now taking place via mobile, you need to cover all bases (or devices, in this case).
Let's be social, let's be social, let's be social! *
*This one was hard to fit in a song, okay?! 
Some people have all their presents brought, wrapped and under the tree by 1 December. Others can be found frantically searching the pages of Amazon on Christmas Eve and thanking their lucky stars that they signed up to Prime.
When it comes to your social media, you don't want to fall into the latter camp. Social media is a solid digital marketing tactic and can be a great addition to a Christmas campaign. But making content takes time, so don't be tempted to leave it until the last minute. Get planning and creating now so that you can get all your social content scheduled ahead of time. Then that's just one less thing to worry about come December (or November).
You could create a series of 'gift guide' posts to inspire shoppers and highlight your products. Or post a daily advent calendar (you're never too old for advent calendars) on your channels. Even B2B companies without tangible products can get involved. For example, an IT company could share a cyber security tip every day in December.
Remember to schedule content for that lull between Christmas and New Year, too. When everyone's lounging around, unsure what day it is and made up of 50% chocolate and 50% Baileys, they'll inevitably turn to their phones. Make sure you're front and centre on their screens.
Paaay-per-click is coming to town
If you're into pay-per-click (PPC) advertising — we are! — you can use it to direct traffic to your website in the lead up to the festive period.
Your website alone is mainly a means of attracting organic traffic; Google selects and serves up links on your site that it believes to be the best match for a given search query. (Psst — this is why you need to optimise your website for search.)
But with paid advertising on platforms like Google Ads, you're the boss and get to choose where to direct visitors. Remember those landing pages we talked about? You're going to want to send people to them via your PPC ads. Just make sure the ads match the content and keywords on your landing page; visitors will quickly bounce if the page isn't relevant to the ad. (We're not into bouncing in digital marketing.)
Before you shut down your laptop for the Christmas break, consider either ramping up your ad spend or pausing your PPC ads. Which one you choose will depend on your business.
B2C companies will likely want to boost spending over the break to tap into those Boxing Day sales sharks. But most B2B or service-based businesses can expect to see a drop in site traffic, so it makes sense to call a time out on PPC. No one is lying on the sofa on Boxing Day, comatose from too much food and thinking, 'I really need to find a good accountant'.
Plus, if you're all out of office and no one is around to answer the phones or check their emails, you don't want to have a PPC ad running that encourages people to get in touch. You'll just p*ss people off and waste your click budget.
Last Christmas, I sent you an email 
When planning your Christmas marketing campaign, don't forget about your current customers or clients. It's easy to get swept up in the pursuit of new opportunities, but existing customers are the best customers — spending 31% more than new ones on average.
Most of those in your email list will either be past or present customers who have signed up to receive communications from you. So, that's already half the battle won.
Email marketing absolutely deserves a spot in your Christmas marketing campaign. It's an effective tactic for engaging your subscribers by letting them know of your upcoming events, special offers and any other holiday-related announcements such as Christmas opening hours. And since you have all these people's details, use them! Most email marketing software will allow you to personalise emails based on various information fields.
If a shopper provides their email but doesn't check out, you can also send a follow-up email (maybe with a cheeky little discount?). These emails remind the potential customer that their cart still has an item in it and encourage them to complete their purchase.
For B2B businesses, email is also an excellent, sustainable alternative to the usual corporate gifting hoo-hah. Rather than sending physical gifts wrapped in enough plastic to earn you a lecture from Sir David Attenborough, why not send a beautifully designed and craftily concocted email announcing that you're doing [insert charitable deed here] on the recipient's behalf?
All I want for Christmas is PR coverage
And finally, while you might not be thinking about Christmas yet (although we've done something seriously wrong if you've got to this point without doing so), you can bet publications are. Magazines and newspapers, especially those with a large readership, often work up to four months in advance and are already planning festive features and issues. So, the earlier you start thinking about securing Christmas press coverage, the better!
But while everyone is always keen to 'get on the front page of The Times', remember this: if you're on the front page of The Times or another broadsheet publication, you've probably done something wrong. And if you end up on the front page of a tabloid, then you've definitely done something wrong.
Instead, focus on local or regional publications (print and online) tailored to your target market. People often search mags and newspapers for gift ideas or inspiration for days out in the lead-up to Christmas. And an article or advertorial in the right publication can — quite literally in the case of print — land you right in the lap of your intended audience.
Struggling to pull your Christmas marketing campaign together? Whether you need a hand with delivering your marketing tactics or just want a bit of inspiration and guidance, we can help you come up with a bespoke Christmas marketing campaign. Don't you just love it when a plan comes together?