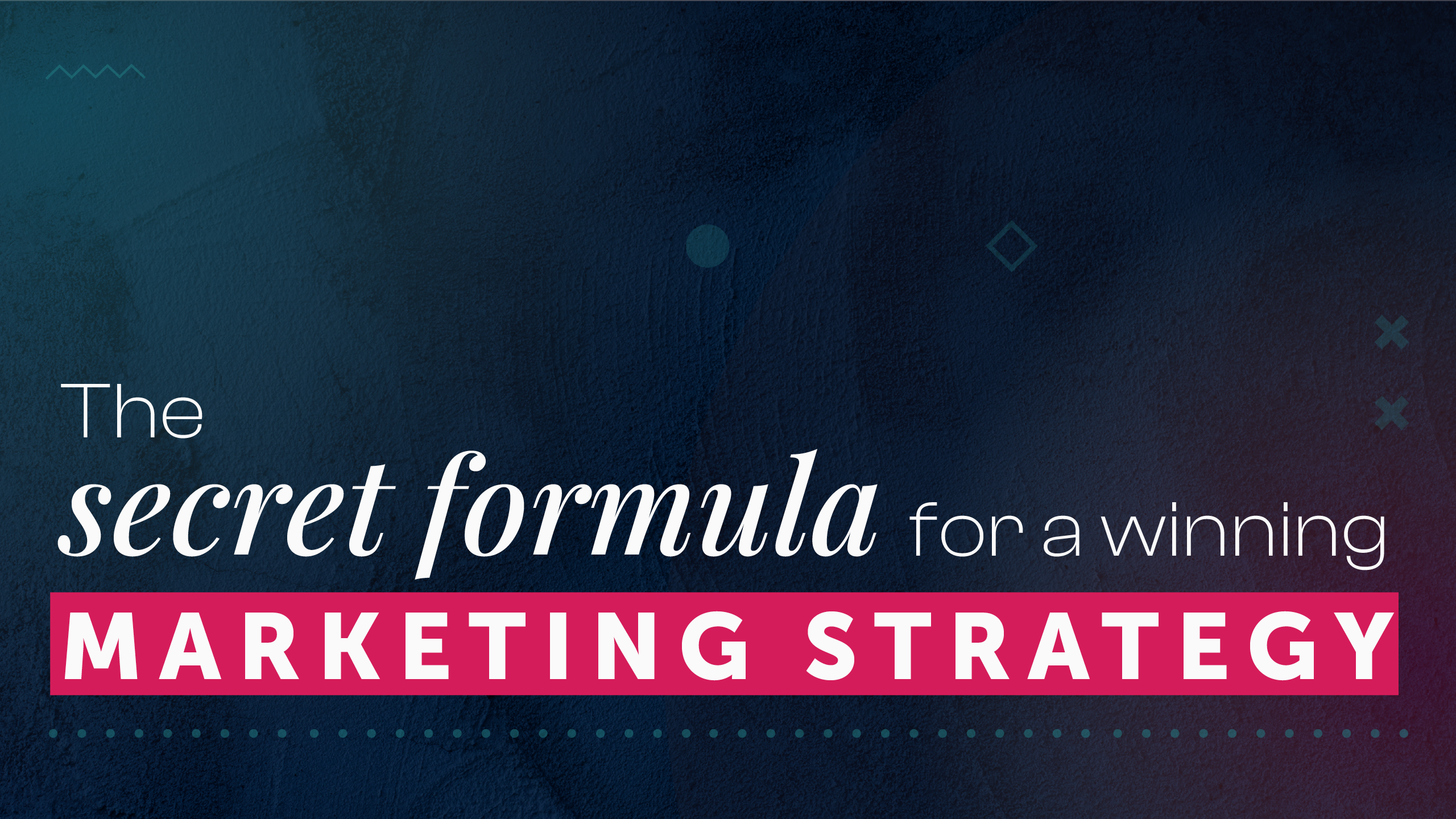 Is your marketing lacking direction? Have your campaigns started to fall flat? Or are you just generally struggling to get anyone to give a damn about what your business has to offer?
We've got news for you: the problem probably lies in your digital marketing strategy — or lack of.
Whether you're taking the reins of your own promotion or working with a digital marketing agency to deliver content, having a well-thought-out plan of action is essential to getting the most value out of your budget — and achieving the results you're hoping for. So, where to begin?
Okay, we'll admit it: there isn't really a 'secret formula' to a successful marketing strategy plan.
Every company requires a different approach, and any marketer will tell you that developing an effective plan for getting your services in front of the right people takes a lot of patience and hard work.
However, there are several questions you can ask yourself as a business leader to help you create the type of marketing strategy that ticks all the right boxes…
Who's your target audience?
Defining your target market is probably the most crucial element of the strategy process due to the fierce competition in the digital space.
Businesses with huge budgets for search engine optimisation (SEO) and marketing activities like pay-per-click (PPC) ads can constantly bombard their audience with campaigns. So, you're unlikely to stand out and get a good return on investment without understanding who most needs your services and why.
It might be tempting to appeal to anyone and everyone with your marketing content, but this broad-brush approach isn't likely to generate meaningful sales and business growth.
Instead, homing in on your audience demographics can help you address specific pain points and differentiate your offering from competitors. This process is all about quality over quantity and can lead to increased customer loyalty and conversions (which, after all, is what it's all about).
What's your end goal?
The early stages of creating a marketing strategy can be overwhelming, especially in the saturated digital landscape.
With a vast range of potential approaches, platforms and customers to pursue, it can be tricky to know where to begin.
So, once you've done a deep dive into your target audience, start with the end in mind — the 'why' of your marketing plan.
What are the main things you're hoping to learn or gain from your website content, social media activity and PR outreach? Are you trying to raise awareness of your company culture? Capture new leads? Fill gaps in product knowledge? Spread the word about a particular offer or promotion?
Whatever they are, setting clear goals and reverse engineering them to pinpoint the marketing activities you'll need to carry out to hit your targets is far more likely to be successful than simply making it up as you go along.
How will you communicate your offering?
Next, it's time to get specific about how exactly you'll capture the right attention through a strategic combination of digital marketing activities.
Unfortunately, there's no one-size-fits-all guideline here; the perfect approach for your business will depend on your budget and goals. Still, there are two main things to consider: medium and tone.
Firstly, what's the best way to reach your target audience? For example, if you're appealing to C-level professionals, sharing thought-leadership articles through relevant industry publications would be a great way to establish an authoritative voice and engage with decision-makers.
Alternatively, management-level individuals tend to respond best to case studies, success stories and examples demonstrating the measurable value you can bring to their team.
And if you have more of a B2C focus, you're more likely to generate engagement through social media and direct email marketing that highlights your USPs. End users are interested in how your offering benefits them personally, so finding ways to make key features stand out should be your priority.
Then, ensuring all your content sets the right tone and speaks to your ideal customer in a language they understand is vital. If these factors don't align across your marketing materials, it might be worth going back to the drawing board.
When (and how) will you measure results?
Assessing the outcome of your efforts might seem like something you don't need to worry about at the planning stage of your marketing strategy. But actually, this is the perfect time to benchmark your existing performance and decide what success will look like to you.
Reporting tools like Google Analytics and Semrush are essential here. These platforms can show you exactly where your traffic is coming from and at what point in the marketing funnel you're losing leads, helping you learn what's working and what you might need to work on.
The key here is to create a list of metrics you'll track throughout the delivery of your marketing roadmap. These might include web traffic, conversion rates, bounce rates and customer satisfaction scores — whatever's most relevant to the goals you've set for your business.
Designing a successful marketing strategy isn't a one-and-done exercise. It requires constant review and refinement, which is why companies without in-house marketing support tend to lean on professionals.
Still, with the necessary knowledge and a proactive attitude, you can maximise your marketing investments and start getting the results you've been dreaming of…
Struggling to get to grips with your digital marketing and looking for a marketing strategy consultant? That's where we come in — drop us a line at 01252 717373 or email hi@hypedmarketing.co.uk to find out how we can help.