Most businesses get to the point where they have to decide whether they need to outsource some of their marketing requirement to freelancers or an agency, or keep things in-house.
In my experience of small and medium businesses even those with a marketing department find it a challenge to deliver an effective marketing function in-house without at least outsourcing some aspects. Generally this problem boils down to the following factors:
An overstretched marketing team
This effects both SMBs with no marketing team or a single marketing assistant or marketing manager, as well as larger marketing teams trying to keep on top of multi-channels and campaigns across many verticals.
Lack of skills
Marketing has many specialist areas of expertise and while most in-house marketers will have a good understanding of these, they do tend to be generalists and can hardly be expected to be experts in every discipline.
Employee churn
Although there are always examples that buck the trend, it's fair to say that in-house marketers average about 2-3 years at a company before moving on. This employee churn is not unusual for other functions either, but recruiting talented individuals to in-house teams can be a challenge. Especially if financial rewards are not competitive.
Budget
Another issue is that great marketers do not come cheap. Companies either can't afford to pay for the right in-house talent and therefore recruit insufficiently skilled people. Or they recruit a great marketer but have no budget left to spend on marketing activities, and therefore that person struggles to deliver results.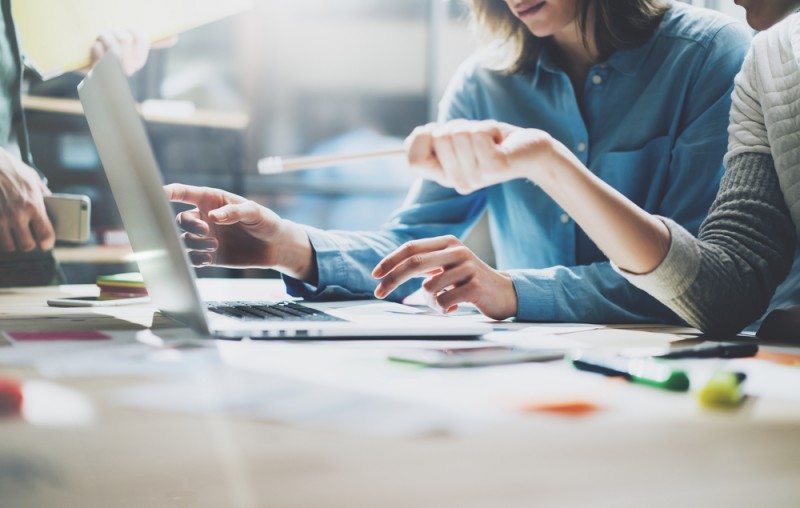 What's the solution?
Short of recruiting more people in-house to cover the specialisations needed, and also ensuring sufficient budget is available for them to perform their function effectively, the only viable option is outsource some aspects of your marketing function.
Depending on the in-house resource and your marketing requirement, the following three options are available:
Outsource specialist functions to freelancers: SEO, PPC campaigns, graphic design, blog writing and other copy writing services could all be outsourced to freelancers so that your in-house marketing team can focus on the overall marketing strategy or specific campaigns. Although you will be paying a higher day rate than you would an employee, chances are you won't need their services for more than a few days a month so costs can be kept down.
Outsource large campaigns and non day-to-day activities to an agency: If your company has enough internal resource to manage the day-to-day marketing activities, such as social media, email newsletters, updates to your website etc., consider whether one-off campaigns, seasonal campaigns or product launches could be best handled by an external agency. This also helps to bring a fresh perspective to your marketing that can influence day-to-day activities too.
Outsource the day-to-day activities: Conversely your team may find that their time is better spent looking at the big picture and focusing on the larger gains. While you could contract a variety of freelancers to manager your social media, PR, email campaigns, PPC and other day-to-day activities it can be more cost effective to bring this all under one roof. The economies of scale mean that agencies like Stop and Stare can deliver a better ROI and generally be more competitive than a team of freelancers. Furthermore this ensures that all marketing activities are aligned with each other, ensuring a more consistent and integrated approach.
The good news for any company struggling to keep up with their marketing is there are plenty of options! For those marketing managers who are overstretched and / or under resourced there are outsourcing solutions that can help you do your job better and focus on delivering results for your company. If you haven't yet considered it before, perhaps it is time to think about outsourcing.
To explore this in more depth and how outsourcing marketing could benefit your company, email us at hello@hypedmarketing.co.uk