The Hyped team is incredibly excited to announce that we've recently become official sponsors of SimPal!
SimPal is a charity providing free, pre-paid SIM cards to those living with cancer. When available, the SIMs also come with a mobile device. Having a working mobile phone is something many of us take for granted — but when you're sick, it's an absolute necessity.
Not only is SimPal an exceptional charity, but it also raises awareness of an underlying and rarely mentioned issue among cancer patients: cancer poverty.
Mobile communication isn't considered a luxury for most in the modern world. However, many battling cancer do so at such a cost that owning and using a mobile is out of reach. Nobody should have to choose between topping up their mobile phone credit to call their family or paying for travel to and from frequent hospital appointments!
SimPal's vision is to make social isolation (due to a lack of communication means) a thing of the past for cancer patients. What's more, SimPal is the only charity of its kind across the globe.
SimPal's history
SimPal is run by Blair Papworth and Chris Lewis, who himself is a cancer survivor. In 2007, Chris was diagnosed with terminal cancer and was given just six months to live. Thirteen years on, Chris has set up an outstanding non-profit organisation that does real, tangible good for those in need.
Offering support for a minimum of six months, SimPal is there to help people no matter what stage they're at on their journey — whether they've recently received their diagnosis or are in remission.
"The truth is, we're all about helping people. Every single case is completely unique to us, and our service is tailored to help them. Nobody should ever be made to feel like just another number. These are real people with a whole host of different issues." ­

– Chris Lewis, SimPal Co-Founder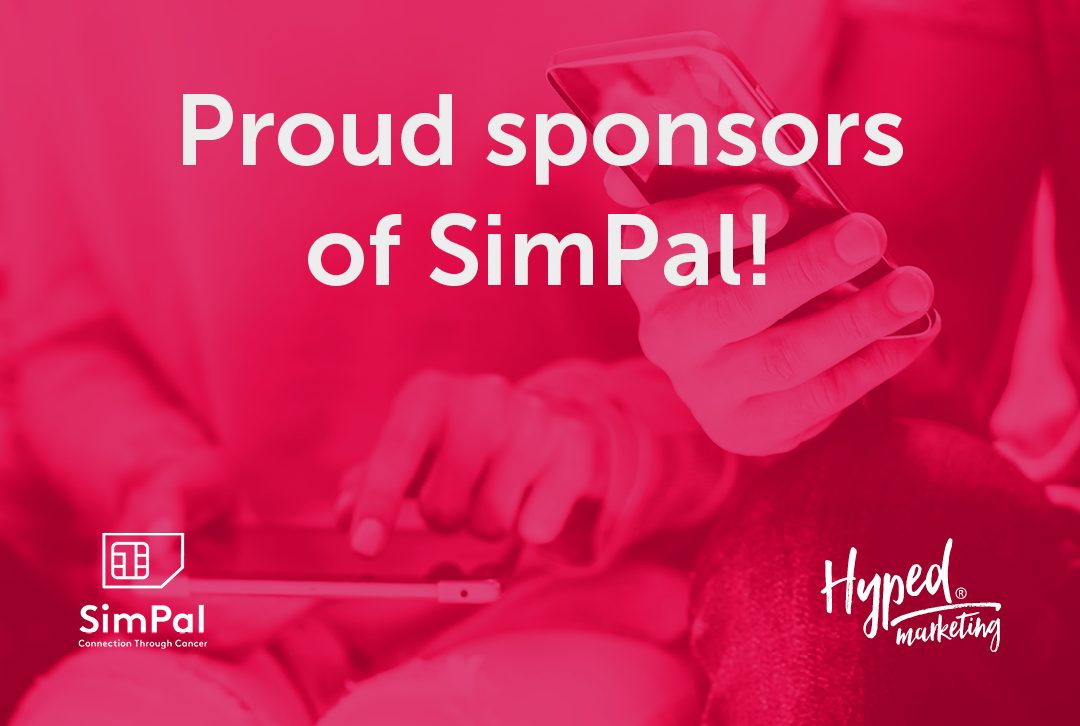 What are we doing to help?
We're very proud to be sponsoring SimPal's freephone number — helping people who need support get through to the team. We'll also be encouraging anyone who can to donate their old phones to SimPal so that they can continue offering their brilliant service.
"So many of us have old phones lying around, but it's so easy to donate them to such an amazing cause. We're delighted to be working with SimPal — it's fantastic to be involved with this unique charity run by a wonderful bunch of people. Very much looking forward to what the future of this partnership brings."

– Jamie Barlow, Managing Director at Hyped Marketing
So, what can you do to help?
The sheer volume of charities that exist today can feel overwhelming. However, the easy donation of a working mobile to SimPal is simple. The SimPal team isn't looking for high-end smartphones, either. The Nokia that's been sitting in your drawer at home is precisely the kind of thing that would make a tremendous difference to somebody's life.
Learn more about SimPal's work and donate your old phone today!