In the modern world, social media is unavoidable. Platforms such as Twitter, Facebook and LinkedIn gain thousands of new users each day. Now, nearly one-third of the world's entire population has a social media profile. More importantly, 90% of brands use social media.
But what does Twitter actually have to do with your business? And what are the benefits of posting on Facebook?
Social media's world domination
Social media is defined as "forms of media that allow people to communicate and share information using the internet or mobile phones". This sharing of information takes place via social posts.
These posts are generally no more than 50 words or so coupled with an eye-catching, on-brand image or perhaps even a GIF or video! The post could comprise anything from innovative industry news to an engaging promotion of a product or service. Given their length, these posts are effective because they offer a snapshot of information that is easy to consume when casually scrolling on a social media platform.
Receiving likes and comments on your posts are useful markers of social media engagement from a business perspective. Yet, social media is also about the ease of sharing, sheer accessibility and instant gratification it offers to you and your customers.
Social media may appear trivial to many businesses — but this could not be further from the truth! It is an invaluable business tool and one that you should not let fall by the wayside. Let's explore three channels that will help boost your business…
Twitter
With a limited character count per post, Twitter requires you to be short and snappy with your posts. As one of the more causal platforms, you can play around with hashtags and have fun on Twitter. Your audience is key to remember here: those scrolling on Twitter are less likely to be looking for a business venture and more likely to be searching for snippets of news and information.
LinkedIn
If you're reading this, you probably have a LinkedIn profile. While LinkedIn is used predominantly as a business tool to connect a network of professionals, it is equally as crucial for your business to have a LinkedIn page. It is currently used by huge names to share thought-led, topical pieces and company news. LinkedIn is a brilliant business-to-business (B2B) marketing tool and should not be forgotten when setting up social media accounts for your company.
And finally, Facebook…
As the oldest of the three platforms and arguably the most well-established, Facebook is a versatile business tool for B2B and business-to-consumer (B2C) brands.
So, what is the point of having a social media platform for your business? Ultimately, to increase sales and heighten awareness of your brand. Social media allows you to share content easily and creates a direct channel of communication between you and your prospective clients.
Your customers will undoubtedly be using socials, so developing a strategy for how to engage with these audiences is vital. Regardless of which social channel you choose, your company should understand how interactions will take place between customers and your brand.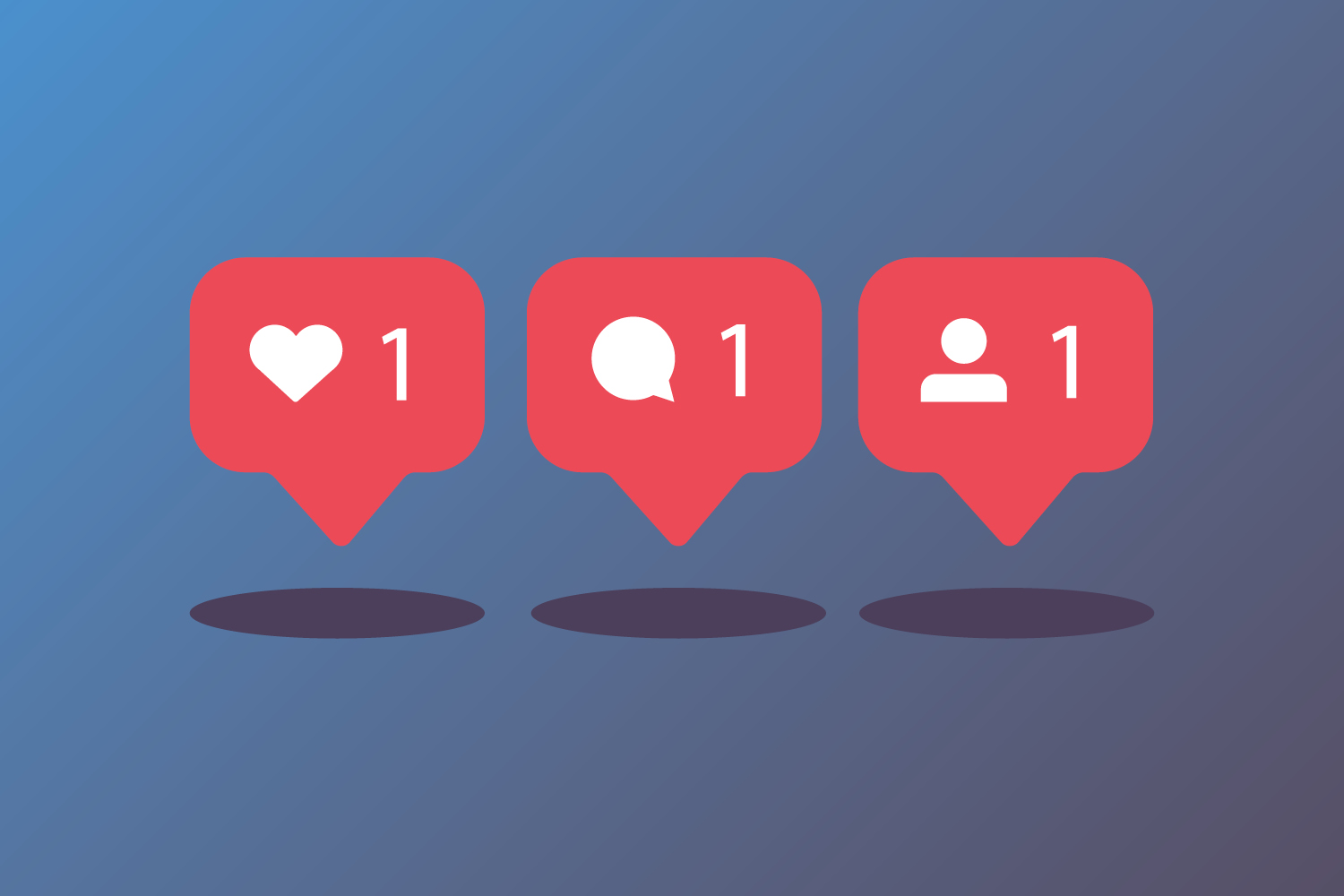 Real-life social successes
Most successful brands now use social media, whether they are brand new to their industry or have been established for years. For start-up B2C companies, social media is often the primary tool for building a recognisable and consistent business profile.
HP is a prime B2B example of a company with a seriously successful social strategy. With 3.8 million followers on Facebook, HP posts twice a day to create a solid, reliable online presence. The company also uses hashtags to boost engagement, such as #WorkFromHappyPlace. This tag is accompanied by photos of people using HP's laptops in respective 'happy places' such as a spa, a beach or in a forest. HP uses softer marketing to target potential customers as ordinary people rather than bombarding them with technical jargon about the electronic intricacies of their computers.
HP's marketing manager, Miguel Adao, recently stated that he was trying to inject a little less seriousness into the business' marketing while maintaining the reputation of being a trustworthy IT company. This is a clever and tactical strategy which could only be viably achieved thanks to social media.
Innocent is also a company that has nailed its social media marketing with a funny, witty tone of voice and humorous posts — which often have little at all to do with smoothies!
Dos and don'ts from the experts
Creating a regular presence on social media across multiple platforms will encourage better engagement with your customers, heighten awareness of your brand in the wider market and consistently showcase your services or products to a new audience.
But what should you be doing (or NOT doing) when it comes to socials?
DO make sure your social marketing is aligned with your business' growth plan. While a growing follower count is great for brand awareness, you should also be looking to deliver hard results like new lead generation and increased web traffic from your online content.
DO get to know your audience and tailor your posts to each social channel.
DON'T forget to monitor your data! Keep an eye on the engagement and clicks of your posts to understand what works and what doesn't. It's also useful to keep track of impressions so you can grasp how many people are viewing your content.
DON'T ignore any comments or direct messages. People are taking the time to engage with you, so it's only fair that you respond appropriately. Social media gives you the tools to engage more informally with your customers and build a rapport that is unachievable with email alone.
But remember, while social media marketing is integral to growing your business, it can't be achieved without a well-rounded digital marketing strategy.
Get in touch with us at Hyped, and we'll help incorporate social media seamlessly into a digital marketing package. And keep an eye out for the next blog in this series to learn all about design and visual branding!