Running any business can be all-consuming so it can be hard to put time aside to consider whether your brand could benefit from a refresh. The reality is that all too often business owners invest in branding when they first start up but fail to revisit it within a reasonable time frame.
The question you should ask yourself is can you afford not too? Even if your business is doing well, it could be that you could do even better if you invested in a brand refresh.
This doesn't necessarily have to be a complete new brand identity. Simply changing a font, tweaking a logo, or updating the tone of voice used on your website or marketing materials, can bring your brand up-to-date. Trends in design and the way we communicate with each other, and with businesses, can quickly make your brand image look staid or old fashioned if you don't keep up.
While you may hope that your brand image will have longevity, unfortunately that is not the case. Even well known brands revisit their image on a regular basis and make small adjustments to ensure it is aligned with their customers and contemporary culture.
Has your business evolved?
A common reason for a brand refresh is because your business is no longer the same as it was when you last looked at your brand proposition. Few businesses today will stay exactly the same from one decade to the next. For instance, catalogue companies now have become online retailers, with physical copies of their catalogues no longer at the forefront. A recruitment company may have started out covering a wide range of industries and have decided to go niche and just cover one specific industry instead, or vice versa. Your company may have added new products with a different target audience to your original product range, and therefore the business has evolved into something slightly different.
All these factors could mean that your brand image is no longer aligned with the business. This could be confusing prospects and existing customers who don't quite understand who you are and what you stand for.
What does your logo say about you?
It can be easy to be sentimental about logos, especially if your business has a long heritage but sometimes you have to remove yourself from the equation and look at your logo objectively. For instance, one well known Christmas savings business used to have the gates of a local park incorporated in their green logo because they were proud of where they came from. But when it expanded to become a multi-million pound business covering a range of financial services, it made sense to update the logo into something more contemporary reflecting the new direction.
Why was this needed? Well, no one from outside of their local area knew what the gates represented and in changing the logo to a blue swirl, they were showing that they were now an international financial business (blue is a colour often used by banks etc.) Another example is insurer Direct Line. They still have a red telephone in their logo but because times have changed, it's now accompanied by a red computer mouse on wheels. Will this logo need to be changed again in the future (to a smart phone perhaps)? Most probably.
Does your colour scheme need work?
Wherever your colour scheme appears, on your logo, brochures, website, letter heads… it will be sending a subconscious message to your customers and suppliers. If you chose your existing colour scheme simply because it was your favourite colour or you just thought it looked good, you might want to revisit this especially if it's sending the wrong message to customers.
For instance, if you want to portray a professional business, bright pink might be a no-no, unless it's sending a clear message about your company culture and ethos. Here at Hyped we had a complete rebrand at the end of last year to reflect the merger of Stop and Stare and Seventeen Six, and went all pink – our clients love it and still consider us to be highly professional!
Here are some colour examples and the messages they send:
Blue: trustworthy, calm
Red: passionate, encourages appetite
Green: environment, tranquillity
Purple: wealth, success
Yellow: cheerful, warm
Orange: excited, friendly
Baby steps or big steps…
As I mentioned at the top of this post, a brand refresh doesn't have to involve a rebrand – it may be your logo can be updated by simply changing the font or other design elements. In some cases there's no need to look at redesigning logos, instead it may be more worthwhile to look at some of the messaging around your brand – such as straplines and tone of voice (what you say about your brand and how you say it).
Websites can often benefit from a refresh, not just from a branding point of view but also to benefit from better ways to navigate around a site, interactivity, SEO and responsiveness. After all your website has a job to do, convert prospects into leads and customers, so you'll want to ensure it's performing well.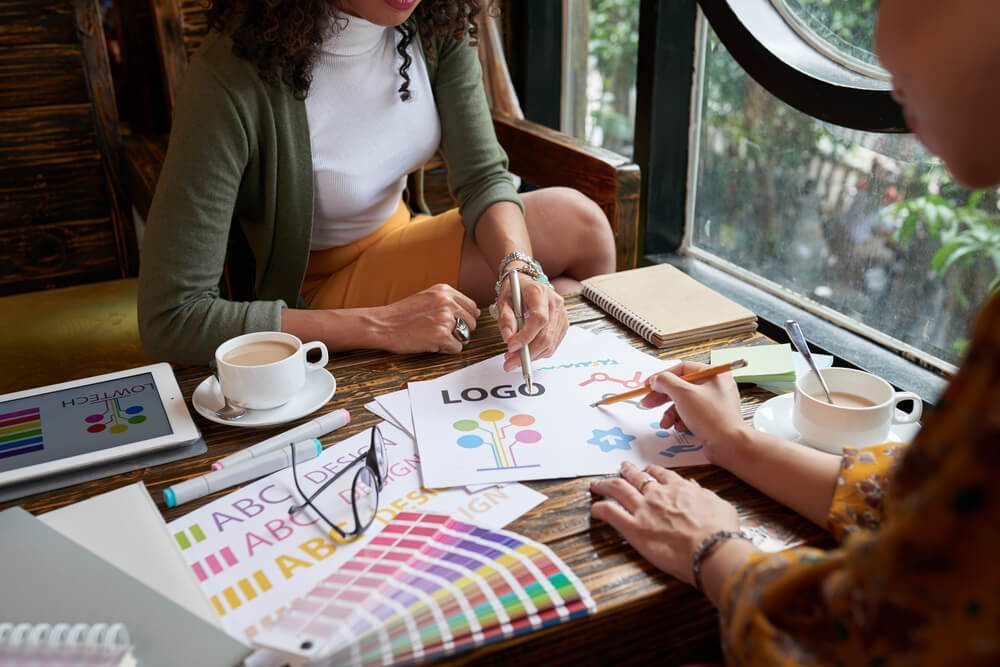 A PR opportunity
Don't forget that if you do have a brand refresh it's a great PR opportunity. A new website, a new logo or positioning provides your business with a newsworthy story to raise brand awareness and remind existing customers about your products or services.
While it might not be picked up by the national press, unlike Coca-Cola Zero's rebrand, it might be of interest to your local press and is certainly something to share on social media or through a targeted email campaign.
Many businesses worry that a rebrand will be detrimental to business – causing confusion from loyal customers. This is why a brand refresh can be just as effective, keeping the elements that work whilst giving the brand a boost.
If you would like to discuss any of this in more detail or have our team look at your brand and make recommendation, please get in touch. Call +44 (0)1252 717373 or email hello@hypedmarketing.co.uk