Okay, first off, let's just ignore the fact that we're discussing Christmas adverts in November.
Given last year was an absolute sh*t show for businesses (well, everyone), we think we can forgive them for imparting a bit of early festive spirit. Plus, with households ramping up spending in December and many taking advantage of the Black Friday sales in November, it makes sense for brands to get in there as early as possible to really capitalise on festive sales.
But what makes a good Christmas ad? Famous faces or voices? A slowed-down acoustic cover of a well-known song? Should it make you laugh? Or make you cry?
Christmas ads are often a somewhat divisive subject, but here are three of our favourite ads for 2021, which have nabbed the top spots for very different reasons…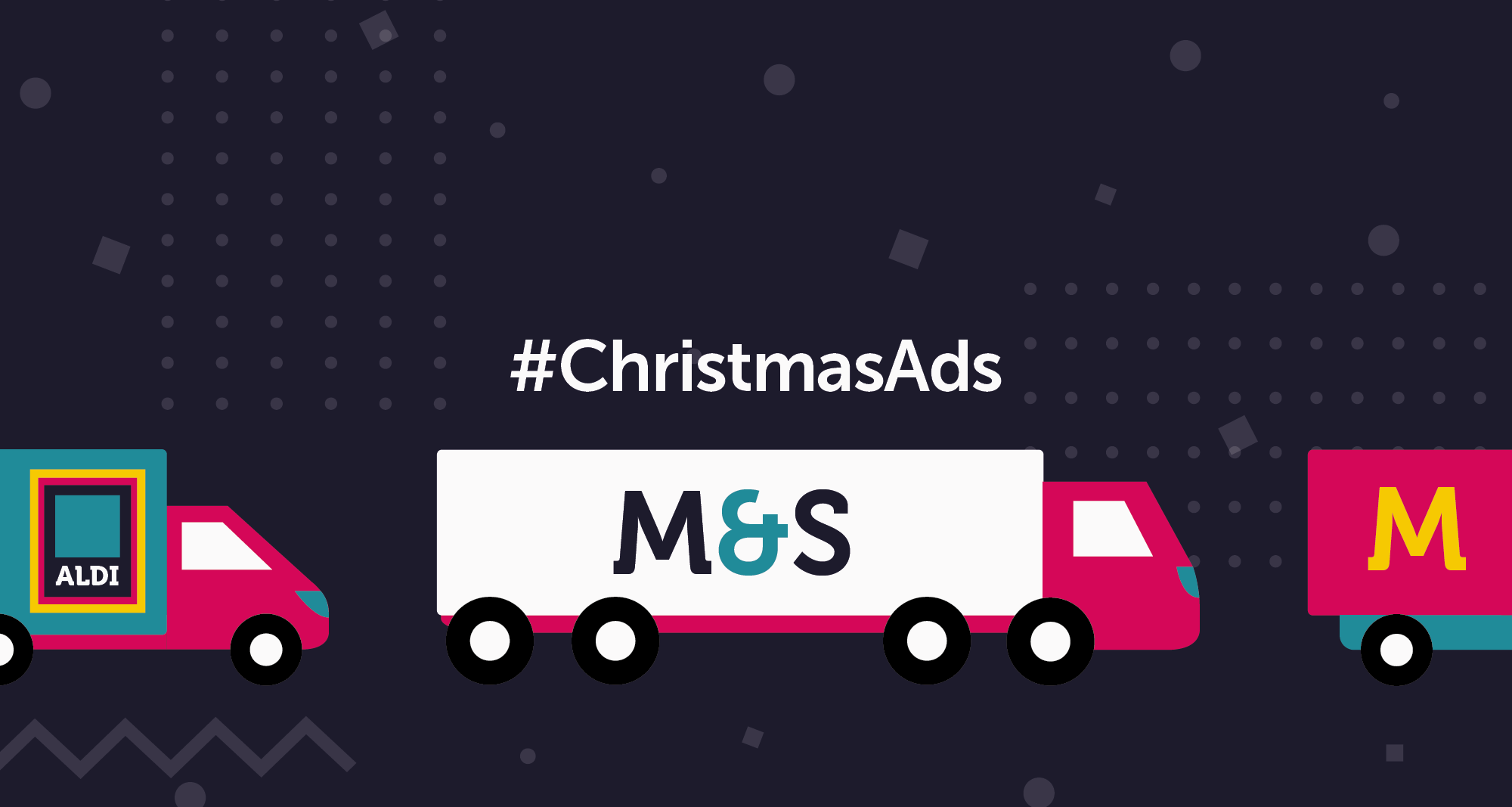 The one that made us laugh
The five-year-long 'Kevin the Carrot' narrative was getting a little tired, so we were glad to see Aldi mix it up a bit this year. (If you're a Kevin fan, don't worry — he's still there, albeit in ghost form.)
There's so much to love about this advert — from the Dickensian-style take on 'A Christmas Carol' to the inclusion of one of our all-time favourite Christmas songs: the Pogue's 'Fairytale of New York'. But it's the puns that take the cake carrot? Carrot cake?
Ebanana Scrooge is the star of the ad, and even Marcus Radishford makes an appearance. You'll also find him in store in the form of a soft toy; Aldi nails the merchandising once again.
Radishford is more than just a clever pun, though. Aldi is currently working with footballer Marcus Rashford and Magic Breakfast — a national child nutrition charity — to deliver healthy breakfasts to schoolchildren, which ties in nicely to the final message of the ad: 'for you to be happy, you need to be kind'.
But the absolute highlight for us has to be Cuthbert the Caterpillar being arrested in the background by bitter lemon police officers — a clear swipe at M&S' legal action against Aldi earlier this year arguing that Cuthbert infringes its Colin the Caterpillar cake. If you thought the #FreeCuthbert campaign was all over, think again!
Never one to shy away from a spot of banter with the competition, Aldi is certainly the ballsiest supermarket and wins the award for most entertaining ad — hands down.
The one that made us cry
The McDonald's ad got us right in the feels this year. In the advert, we see a young girl playing with her imaginary friend, Iggy. To start with, they do everything together until she inevitably grows up and leaves them behind — taking down their picture and putting them back in the cupboard when her friends come round.
Savage. Are you tearing up yet?
To tugs on your heartstrings that bit harder, this all unfolds to the slow and melancholy soundtrack of popstar Mabel's cover of Cyndi Lauper's 'Time After Time'. (That's one space crossed off on the Christmas ad bingo card.)
But it's Christmas, so the emotional rollercoaster obviously has to end on a high.
Thankfully, a trip to McDonald's helps to spark the girl's memory as she sees a young kid eating Iggy's favourite snack — reindeer treats (there are a lot of carrots at Christmas) — and runs home to get him out from the depths of the cupboard
The one that made us want to buy the products
While it's all well and good making viewers tear up, is it effective advertising?
One brand in particular (*cough* John Lewis *cough*) pretty much holds the monopoly on emotive Christmas ads. When you watch a John Lewis ad, you know it's a John Lewis ad without needing to see the logo or any products. This strategy has worked well for the brand in recent years, but the ads just don't hit as hard as they used to anymore.
At the end of the day, the ultimate goal of Christmas ads — any ad — is to drive sales. And M&S' ad was perhaps one of the only ones that actually made us want to rush out and buy the products. GIVE. US. ALL. THE. FOOD.
Golden blonde Christmas pudding? Yes, please. Smoked salmon? Go on then. Triple chocolate panettone? Oh, absolutely.
The ad is packed full of the irresistible food pornography that has become synonymous with M&S — putting the food front and centre of the campaign. Combined with Tom Holland's loveable Percy the Pig and some humorous quips from Dawn French's Christmas fairy ('Oh, baubles'), this ad has it all.
And just in case you're not a fan of Christmas pudding, smoked salmon and panettone, M&S has created a further seven adverts showing Percy exploring different food products, which will be released until New Year!
What's your favourite Christmas ad this year? Let us know on Twitter, Facebook, Instagram or LinkedIn!