In the business (and marketing!) world, we often talk a lot about customer acquisition. But what about customer retention?
We get it — there's just something a bit sexier about new business. Gaining a new customer is always satisfying. It earns you high fives (pre-COVID, of course) in the boardroom, and it keeps the shareholders happy. But while you're popping bottles of bubbly and focusing on the present wins, it's important not to lose sight of the future.
There's no point investing time, effort and resources into customer acquisition, only to let those new relationships slip through as you continue to cast your net out wider.
So, let's take a look at three reasons why you should focus on customer retention too…
1. You'll get more for your money
Ever heard of the saying 'It costs five times as much to attract a new customer as it does to keep an existing one'? While we're not sure of the exact figures behind this (and we wouldn't want you to quote us on it), we can't argue with the basic principle.
Attracting new customers involves a lot of hard work and expense. But targeting existing customers — with a demonstrable interest in your product or service — ups your chances of closing the sale. Stats show that the probability of converting an existing customer is 60–70%, whereas the likelihood of converting a new prospect is only 5–20%.
Retention promotions like loyalty programmes and birthday offers don't take much effort but are a great way to lift your brand and show that you value your customers. And can we tell you a secret? No one likes being marketed to more than loyal customers, who are likely to spend 31% more than new customers. Still not convinced? Here's another stat for you: 80% of your company's future revenue will come from just 20% of your existing customers!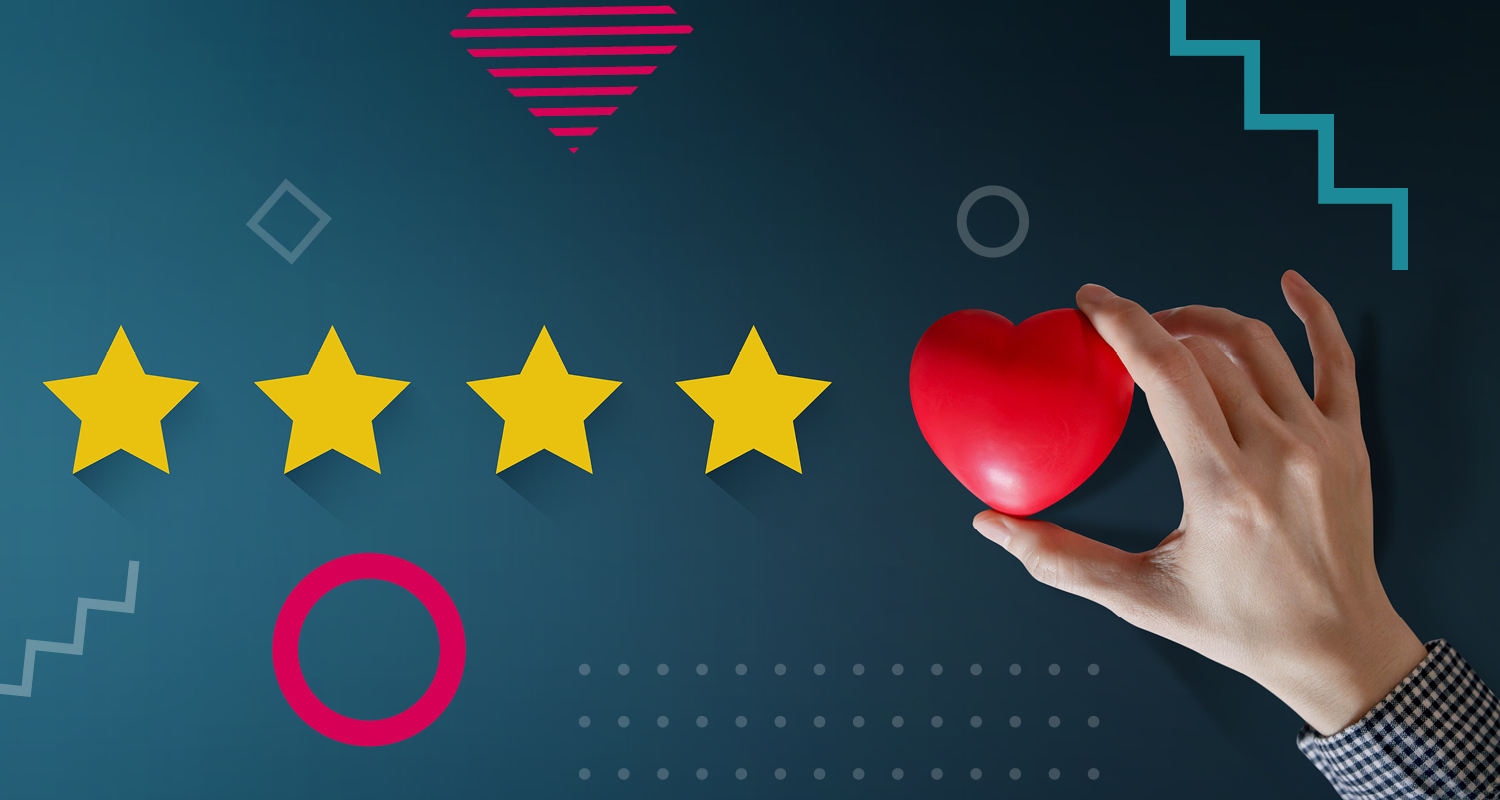 2. It's the best free advertising you can get
Loyal customers could also prove to be your best source of new business. People like to buy from people, and by that we mean they're strongly influenced by others. You can tell potential customers about how great your products and services are all you like, but nothing will ever compare to a glowing five-star Google review, a testimonial singing your praises or a referral from a friend.
Millennials are especially likely to share their brand preferences online. But regardless of their generation, it always pays to keep existing customers on side.
3. You'll gain a little wiggle room
We all make mistakes. But make a mistake with a new customer, and they could quickly ditch your brand. Loyal customers, on the other hand, tend to be more forgiving (just don't take this for granted!).
Existing customers that already know and love your brand will also be more receptive to changes. So, if you're looking to switch up your logo, trial some new messaging or even launch a new product range, they're your best bet. In fact, existing customers are 50% more likely to try new products. Make sure you take the opportunity to engage with and invite feedback from these customers, too. Nothing says 'we value you!' more than asking for someone's honest opinion.
Tread carefully, though — loyalty is fickle, and too many changes at once could drive customers away. Especially if they think these changes are steering your business in a completely different direction.
Don't forget about your existing customers while you're off chasing new business. Go all-in on retention and start reaping the rewards. And if you need a little inspiration, we'd love to put together a bespoke campaign to boost your customer loyalty. Just get in touch today to get the ball rolling.