Few companies and organisations can afford not to have a social media presence. A few years ago you might have expected only consumer brands to be active on social media, now everyone from micro businesses to multinational corporations understand the importance of keeping company social media accounts fresh and up-to-date.
Social media is not just a marketing tool for attracting customers to your business. It's also a way to build customer relationships, brand loyalty and to attract new recruits, investors and other parties to your company. Whatever your business objectives, there are opportunities to support them on social media. Whether you operate in the B2B, B2C, private, public or not for profit sectors, social media is likely to be an important part of your PR, communications and marketing strategies.
The downside of social media is that your business needs to invest considerable time to get it right. From curating content to share across different channels, to creating campaigns to support marketing or business objectives, and at the same time ensuring that opportunities to engage with consumers are maximised to the full. It's not a job you should dedicate to the office junior, and even in-house marketing managers find it hard to keep on top of social along with all their other responsibilities.
HIRING A SOCIAL MEDIA MANAGER
What's the solution? In the last decade a number of new digital marketing roles have been created to provide organisations with the expertise they need. These include roles like Social Media Manager, PR Social Media Executive and Social Media Marketing Executive. Within many organisations these roles are now an intrinsic part of marketing, comms and PR departments, delivering real value to the business by increasing reach, attraction and engagement.
If your business has a requirement for an in-house Social Media Manager it's important to hire someone with a proven track record in your sector, someone who will take a strategic approach to attract and engage the right audiences, and someone who understands how to use social media for conversion. That individual will need a range of skills including: business development, marketing, content creation, copywriting, data collection and analysis, technical expertise, strong verbal and written communication skills, and loads of creativity!
However, not all SMEs have enough resource – or need – a fulltime social media professional within the business. What they do need is specific expertise in social media for marketing, PR and comms, but not the associated costs that go with employing a fulltime specialist.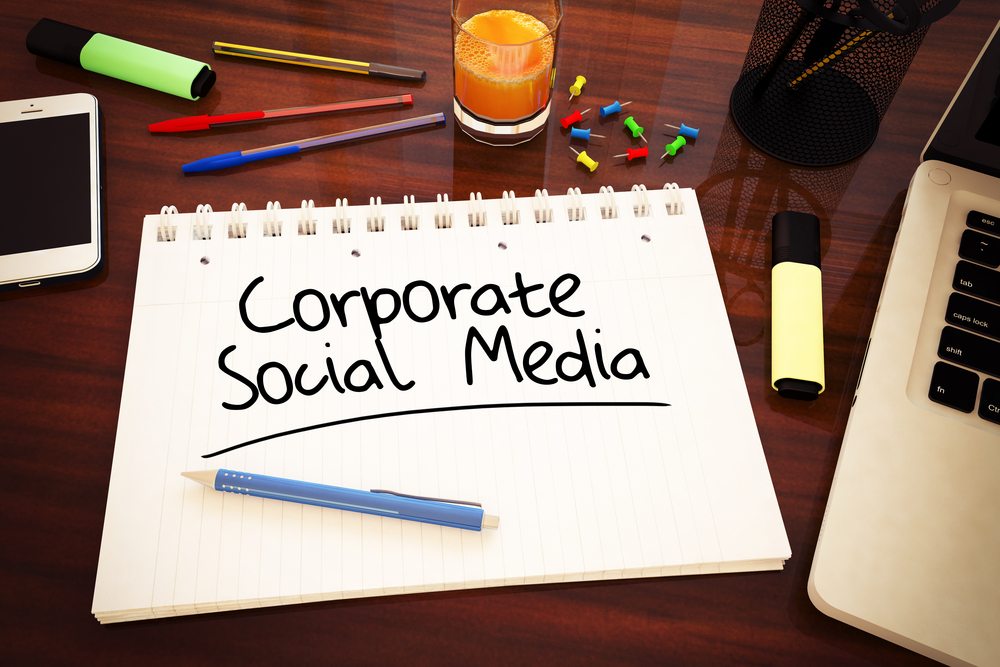 The solution is to outsource this requirement and get scalable, expert support. This way your company can get results from social media without taking employees away from other important areas of the business, and pay significantly less than employing someone in-house. This also solves the issue of staff absences or leave. Many companies don't have enough resource to manage social media accounts when key people are away; potentially missing out on opportunities to engage with customers, and in some cases suffering reputational damage because no one is responding to social media interactions.
According to the 2017 Social Media Marketing Industry Report, 64% of marketing teams report spending six or more hours each week on social media. Outsourcing to a digital marketing agency that offers social media management services, means that if your employees don't have to find six hours per week to manage social media accounts. This solution also has additional benefits because your business will have a whole team supporting it, rather than one individual. Two heads are better than one as they say, and a good agency will be focused on continual professional development and that means your business gets access to an excellent skillset.
As experts in social media, you can expect your agency to have wider view across daily social media trends, and spot opportunities for your business. Whether it's a trending hashtag, a journalist's request for a quote, or a newsjacking opportunity, an agency will be proactively monitoring social media on your business' behalf.
Digital marketing and particularly social media is very dynamic, affected by trends, technological developments and any changes made by the major platforms. What worked for your business one day could fail the next simply because of an algorithm change or the whim of Mark Zuckerberg, Jack Dorsey, Jeff Weiner etc. Therefore, it's really important that if you want results from social media you get the right level of expertise and support.
If you would like to discuss this further and explore your options in more detail, I'd be delighted to talk through your business requirements and offer my advice. Call +44 (0)1252 717 373 or email hello@hypedmarketing.co.uk