People often think of B2B and B2C marketing as being at opposite ends of the scale. But should that be the case? Or should we consider them to be more closely linked?
After all, targeting businesses is as much about targeting real-life humans as B2C marketing is. Yes, they'll have different interests and motivations, but they're still just people — right?
Know your audience
To ensure your marketing reaches the right people, you first need to understand who you're targeting. While your B2B customer is a person, they're making decisions based on the needs of their business rather than on a personal level — meaning your marketing needs to appeal to an organisation's pain points or those of their end customers. In comparison, B2C marketing needs to appeal directly to the individual.
Businesses often assume they should stick to certain 'B2B' or 'B2C' marketing methods. For example, many companies make the mistake of thinking social media is only for B2C audiences. But LinkedIn is literally MADE for industry professionals and is an invaluable platform for establishing yourself as a thought-leader amongst these professionals.
Equally, B2C brands tend to think email is best reserved for the corporate world. Yet, some of the best email marketing campaigns come from consumer-focused brands.
Choosing the platforms and approaches that work for your business' specific audience and offering is crucial. So, regardless of whether you're marketing to B2B or B2C, it's vital to consider your audience carefully — using data to create a clear customer profile, not assumptions.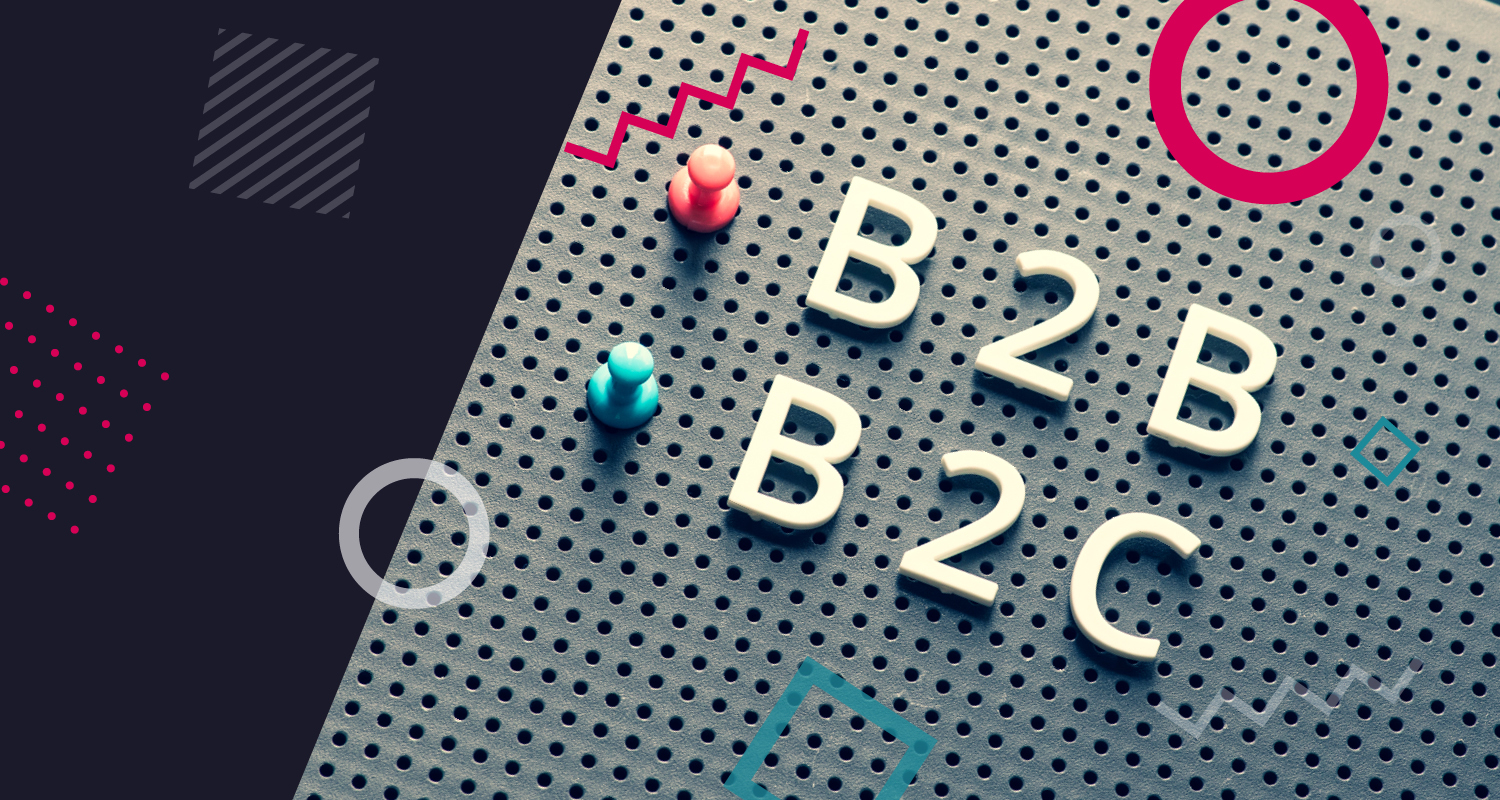 Adapt your messaging
All of your business' marketing material should be engaging, consistent and provide an insightful reflection of your brand's core values and 'vibe'. No matter who you're marketing to, dull messaging that's inconsistent will never give your company the results it seeks.
But should you tailor your messaging differently for B2B or B2C customers?
In short — yes. B2B audiences are driven by logic and will decide whether or not to purchase from you based on your ability to service their requirements and deliver results efficiently and cost-effectively. As such, B2B messaging should be clear and informative, describing exactly what service or product you offer and how this will meet their needs.
B2C customers also want their needs met. The difference, however, is that consumers are driven to purchase by their emotions and are more susceptible to the influence of advertising or marketing materials. Tweaking your messaging to offer something your B2C customers want, rather than necessarily need, is key to successful B2C marketing.
Nurture your relationships
Whether your target audience is an individual looking for a new product for personal use or a CEO needing an industry-specific service for their business, building a strong customer relationship is essential. But how you do this will vary.
B2C customers generally choose to purchase from a business that stands out and offers something over their competitors. And with 89% of customers turning to online reviews for guidance before purchasing, you should build and maintain a trusted relationship with your current purchasers to show prospective buyers how great your product or service is.
Establishing B2C relationships is particularly important at the 'intent', 'purchase' and 'repurchase' phases of the consumer buying cycle. Many businesses assume their job is over once the purchase has gone through. But B2C consumers can be a fickle bunch, so you need to continue convincing them that your offering is right for them and better than anyone else's.
B2B relationships tend to be more transactional — but this doesn't mean the process is linear. As these customers are usually making a more considerable investment, their buying cycle takes much longer, and they require more nurturing before they decide to purchase.
In fact, 67% of B2B businesses say they see at least a 10% increase in sales opportunities when they nurture their leads. When B2B customers are looking for a company to best meet their needs, giving them as much information as possible and offering a personalised service and genuine solution could give you an edge over competitors.
Both B2C and B2B customers value good after-sales service, with regular but not overwhelming follow-ups that show you're on-hand to assist with any issues. Plus, companies frequently find their most profitable opportunities are with repeat customers, so managing relationships post-purchase is vital.
Never assume
So, while they share some of the same underlying principles, B2B and B2C marketing aren't that similar at all. There are myriad things to consider for each audience — and even two B2B audiences won't be the same, which is why the number-one rule of marketing is research! Making broad assumptions based on a perceived idea of your audience is unlikely to work for your business' marketing strategy.
Plus, we all know what happens when we assume things…
Need a hand with your marketing? Get in touch today, and we'll put together a targeted marketing strategy that's right for your business and audience.