Hashtags are a simple yet incredibly useful marketing tool. These little symbols and hyperlinks can transform your social media posts, highlighting relevant searchable content to improve the reach and engagement of your posts.
Getting to grips with some of the basic best practices of hashtag use and knowing where to find hashtag inspiration are just the first steps. But what happens after that?
Although hashtags are a simple tool, don't be deceived. The most successful businesses on social media put a lot of thought and effort into choosing the right hashtags and will often have a carefully considered hashtag strategy behind their social platforms.
So, let's take a closer look at six hashtag strategies you can deploy across your social media channels to maximise engagement and reach.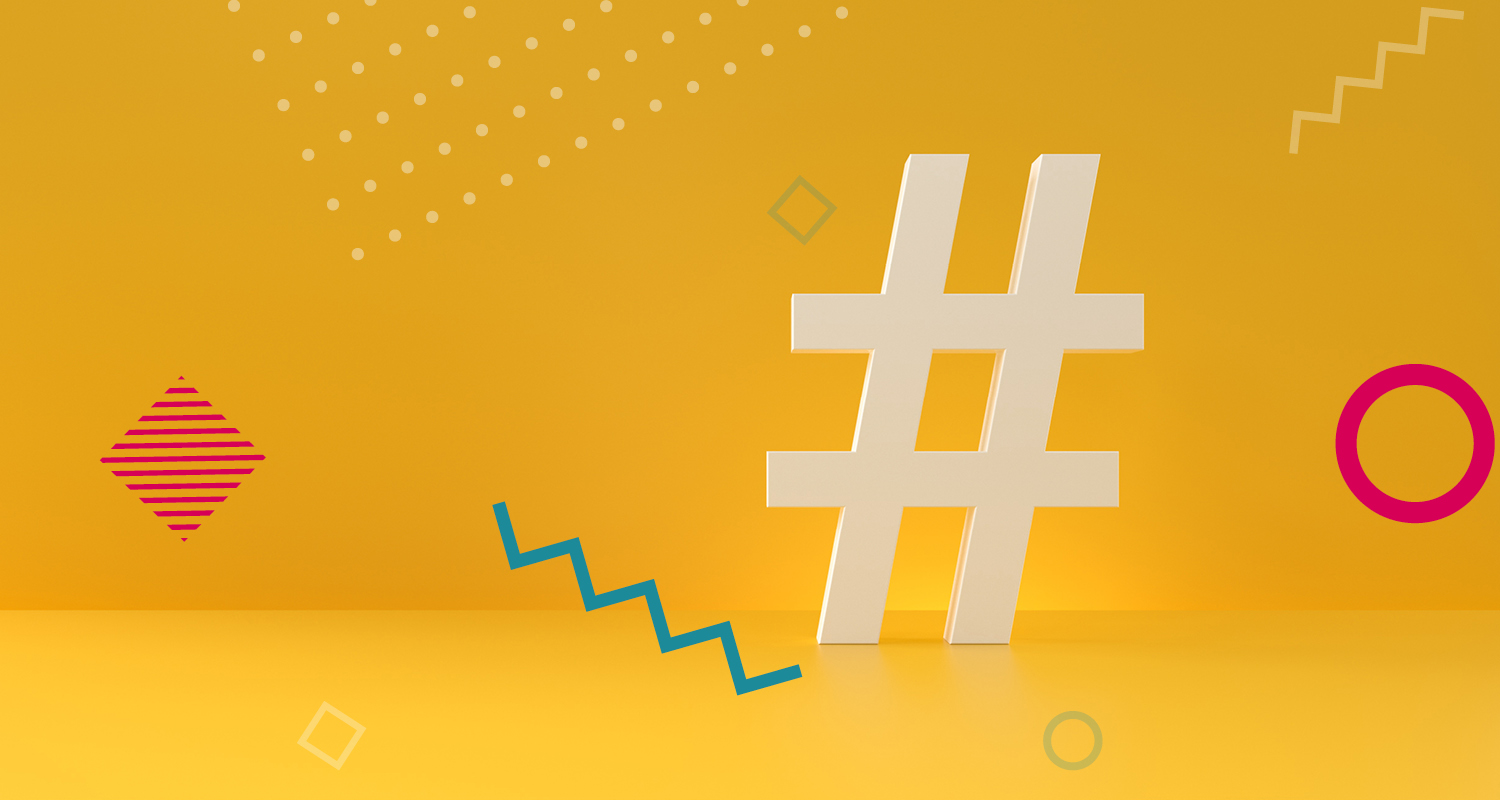 1. Industry-specific
Industry-specific hashtags are a safe go-to and can be used across almost all of your posts. So, spend some time researching the most suitable ones for your business and the types of products and services you provide. Once you've pulled together a list, you can then refer back to it for inspiration (or even just copy and paste hashtags for Instagram where you're allowed up to 30!).
Just remember to keep the intended audience of the post in mind and think about what they would be searching for when selecting the best hashtags. For example, if you owned an Italian restaurant, you may want to use '#HospitalityIndustry', '#RestaurantIndustry' or '#RestaurantBusiness' to promote a job vacancy. But customers would be more likely to search for things like '#ItalianRestaurant' or '#ItalianFood'. So, you may find it helpful to categorise your list of hashtags by the audience.
2. Location-based
This lesser-known hashtag marketing tactic can help you attract the attention of people from a specific area. When searching for products or services on Google, people often include a location to help narrow down their search. For instance, a Farnham-based business looking for marketing services might search for 'marketing agency Surrey'.
Location-based hashtag strategies work on the same principle. Only people local to or interested in products and services from that area will follow the relevant hashtags, so it's always worth including these tags in posts if you want to home in on a specific town, city, county or country.
By using a mix of industry-specific and location-based hashtags, you can highlight your content to people who might be keen to engage with you. As an example, a cyber security company might use the hashtags' #CyberSecurity' and '#London' to get its content in front of London-based organisations seeking cyber security services. Combining these types of hashtags into one — '#ItSupportLondon' — helps you target a more defined audience.
3. Days of the week
Did you know posts on a Monday typically outperform any other day's posts? This is probably why hashtags related to Mondays are so popular. A Twitter post could use the hashtags' #MondayMorning' or '#MondayMotivation', for instance. The same post on Instagram would then include at least 10 Monday hashtags to generate higher engagement levels.
But there are also plenty of other hashtags to use throughout the week, such as '#TuesdayTips', '#WednesdayWisdom', '#ThrowbackThursday', '#FeelGoodFriday', '#SmallBusinessSaturday' and #SundayFunday'. These hashtags can verge on the casual side, so beware if your business is B2B.
That being said, B2B companies can also leverage this strategy for their social channels — using more business-focused tags such as '#MeetTheTeamMonday', '#TeammateTuesday', '#ThursdayThoughts', '#FridayFacts' or '#StartupSunday'.
Again, you may find it useful to make a list of hashtags related to the days of the week (that are also suitable for your business and audience), which you can then use legitimately for posts throughout the week.
4. Trending topics
Jumping on the back of trending hashtags can prove incredibly successful, and it's traditionally been the most common hashtag marketing tactic. But it's important to remember that this is a reactive, not proactive, strategy. As such, employing a trending topic hashtag strategy can require quite a considerable amount of effort as you'll always need to have your finger on the pulse of the latest news and developments.
Where businesses tend to go wrong with this strategy is by jumping on every single trending topic. But the hashtags and topics need to be relevant to your company and what you do — otherwise, it'll appear unauthentic.
Plus, if the trending topic has no relevance to your existing or potential customers, it's unlikely they'll be following the hashtag. The idea behind this strategy is to maximise the reach of your social media content — but there's no point if it doesn't reach the right audience!
5. Branded
While most strategies involve existing hashtags, none are more impactful than using your own branded hashtags. But, unfortunately, it's not quite as simple as just creating a hashtag and using it consistently across all your social media platforms. Hashtags take time to grow in popularity, and you'll need to use branded hashtags in conjunction with other tags until your branded one gains traction.
Branded hashtags are typically used most effectively as part of a marketing campaign — such as Coca Cola's '# ShareACoke' campaign. When used in this way, these unique hashtags can help you keep track of all your content using that tag and monitor the campaign's progress. Some businesses also use branded hashtags to encourage user-generated content, which they can repost or utilise in different ways.
6. Niche
Although popular hashtags with lots of followers can help to increase the reach of your posts, using only these hashtags could leave your content drowning in a sea of noise. On the other hand, niche hashtags are generally popular within a smaller community of people who are interested in that area. These tags don't have as many followers as the trending hashtags but can help you reach a much more targeted, relevant audience.
For example, if you were selling DIY food kits, you might use a popular hashtag such as '#Foodie', which has millions of followers. But to target a more niche audience, you should also use a hashtag such as '#FoodKit', which has only a few thousand followers. This hashtag might have fewer followers than the trending one, but people who follow it are looking for exactly what you're offering. So, it's always worth throwing some niche hashtags into the mix.
When used correctly, the simple hashtag can be one of your most powerful marketing tools. But finding the right hashtags for your business is all about trial and error. These strategies will give you a good base to work from, but if you still need a helping hand, get in touch to find out more about our social media marketing services.