In the digital world, you always need to be thinking about how you're influencing people's perception of your business. Especially now that your business is visible 24/7 through the internet and smart devices, you want to make sure you're providing the right information to your customers at the right time.
But with so many different marketing elements to consider, it can be hard to know where to start.
On the 26th of June, the Hyped Marketing team hosted a webinar to help people understand exactly what they need to do to keep their distance from traditional marketing methods and reach a wider audience.
If the past few months have taught us anything, it's that online is the place to be. Traditional marketing methods just don't cut it anymore — particularly when times are challenging and you're unable to connect with potential customers physically. So, it's important to have some other (digital) tricks up your sleeve so that you can keep your business going at all times.
During our session, we dived into three main areas — planning, delivering and measuring — to make sure attendees received all the information they needed to get back on their feet!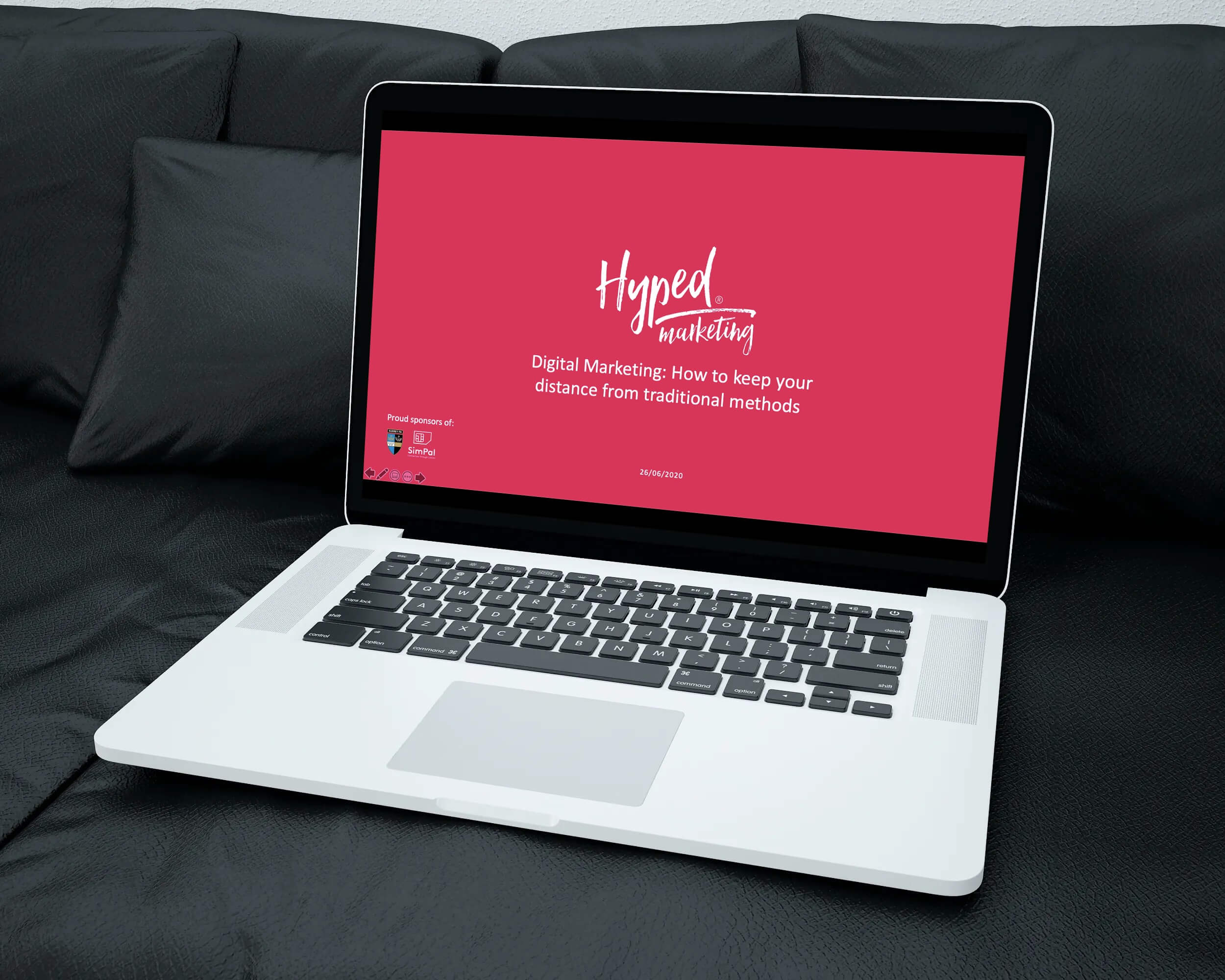 The session looked at audience profiling, setting marketing goals that align with your business objectives and how to choose the right channels for your message. We also explored how you can move customers from awareness to consideration to action — taking into account website design with the user journey in mind and other ways to increase interest within your audience to decrease leakage and improve lead quality.
Finally, we looked at how to effectively measure your marketing, allowing you to see what's working well and, crucially, what's not.
If you missed the webinar on the day, don't worry! You can watch the full session below: