We know you shouldn't judge a book by its cover, but when it comes to branding, we 100% do! (And so does everybody else.)
It's easy to think that design is no longer crucial to marketing in this modern digital era. However, a good (or bad!) design can have a massive impact on how people perceive your brand as a whole — whether you're aware of it or not.
Think of your brand aesthetic in the same way you'd approach dressing for a job interview. You'd want to dress appropriately for the role you were applying for — whether casual or smart — but also ensure your personality shines through.
Visually, the combination of your logo, imagery, fonts and colour will work together to create a first impression. Whatever your business, brand or budget, there are the areas which, with a bit of attention and a keen eye, can take your brand to new levels. 
Make your logo resonate
A strong logo is a great starting point, which goes far beyond being just a pretty visual to add to your website. It's not just the colour and font that make a good logo — but the meaning and purpose behind it.
The logo doesn't literally have to show what your product or service is. It can be much more conceptual or abstract than that. Take the iconic and instantly recognisable Nike 'swoosh', which evokes the feeling of movement and speed — very fitting for a sportswear brand.
That being said, it's important not to get too sentimental about your logo. What once worked won't always work. And just because it has a special meaning for your business or local customers, doesn't mean it will resonate well with a wider audience. Sometimes you just have to remove yourself from the equation and look at your logo objectively — ideally from the eyes of potential customers.
Add personality with your imagery
The imagery you choose to use within your marketing, whether illustrative or photographic, is another powerful tool which can reveal an additional layer of your brand's personality. For instance, illustrations can work well for a quaint B2C brand while professional, corporate-style photography works better for B2B businesses.
Much like the logo, the imagery doesn't have to focus solely on your products or services. It's all about playing on people's senses and trying to create a feeling or lifestyle that the audience will want to buy into.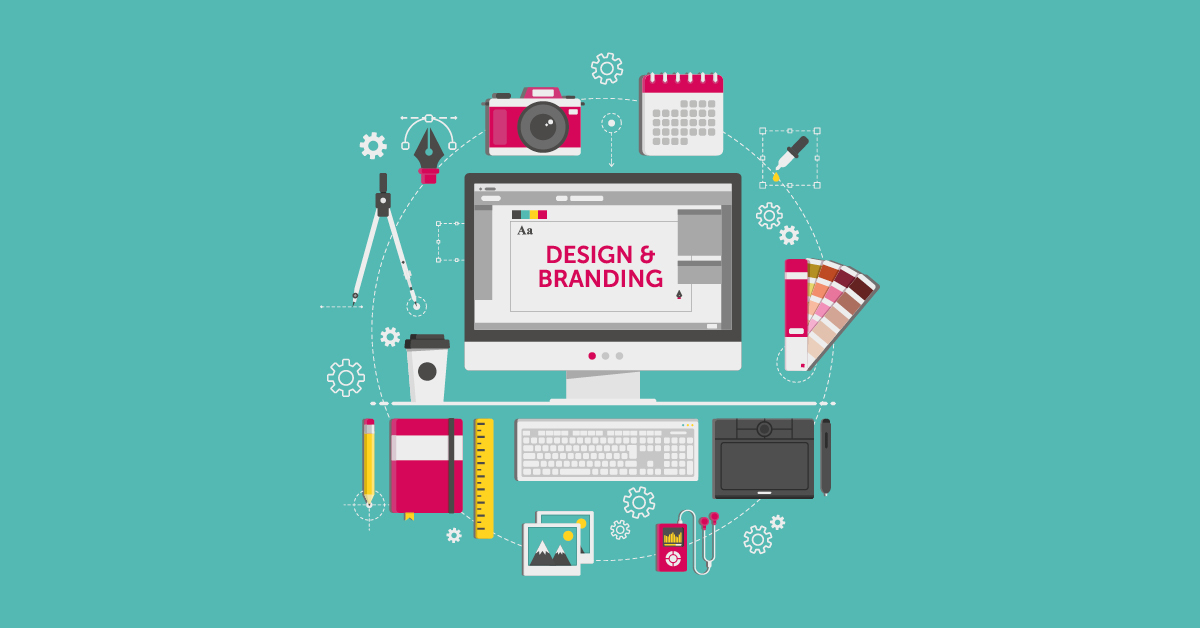 Get the right vibe with your font
Think about the meaning you want to convey through your chosen font, too. For example, a handwritten font feels quirky and authentic. Uppercase logos also typically give off a strong sense of authority, while lowercase ones exude a more casual, approachable vibe.
That's not to say you can't use uppercase text if you want to appear more casual — but you might want to consider using a softer colour to balance things out.
Choose your colours wisely
On that note, another big consideration is colour. Certain colours can create excitement or sadness. They've been proven to increase appetite or even create a feeling of warmth or coolness. Wherever your colour scheme appears — your logo, website, brochures, social media — it will be sending a subliminal message to potential customers.
So, it's essential to think about which colour or set of colours (known as a 'colour palette') best represent your brand. Do you want to show that you're a fun and colourful company to work alongside, or do you want to keep things clean and sleek to ensure you're taken seriously? For example, brands will often use colours like black, gold or silver if they want to convey that their product or service is high end.
If you want to use a colour scheme simply because it's your favourite colour or you think it 'looks good', you might want to have another think. The wrong colour could send out the entirely wrong message to your audience.
At Hyped, no project is too big or too small for our studio team! We've tackled rebranding projects, new websites, stand designs, packaging and a whole lot more. If you think your branding, website or logo could do with a bit of a makeover, then get in touch — we want it to be love at first sight between you and your audience.