Whether you've had your tree up since Halloween or you're only just dragging the decorations down from the loft, there's no denying Christmas is a highly lucrative period for B2C businesses.
We know what you're thinking: it's too late. Christmas is right around the corner. The songs have been playing on the radio since November, the John Lewis ad is out, and you can practically smell the turkey (or nut roast) now — surely there's nothing more you can do?
But eCommerce traffic is consistently strong right up until a week before Christmas. So, there's still time to squeeze the last drop out of your digital marketing to ensure you go out with a bang before the year comes to an end.
We're not talking about targeting those superhumans who had all their Christmas shopping done in October here. Instead, spare a thought for those poor people who are still rushing around trying to find the best gifts.
Here are three last-minute ideas you can implement to build awareness, boost engagement and drive sales this month!
Send a cracker of a Christmas newsletter
Sure, many shoppers will already have taken full advantage of the Black Friday and Cyber Monday sales last week. But we're all suckers for a good deal, so it's well worth sending out a Christmas newsletter with exclusive discount offers.
One-day-only flash sales offering 50% off all products or luxury hampers with every order over a certain value work a treat here. But there's plenty of scope to get creative. You just have to make sure you dish up an irresistible offer.
If you've been sending out regular email campaigns throughout the year, now is an excellent time to put the data from these to good use. Look for the campaigns that have the highest open or click-through rates and segment people based on the types of emails they originally opened. What product categories were they interested in? Which offers did they click on?
Just be careful not to bombard people. Email marketing is an incredibly cost-effective way of reaching out but send too many emails, and you could risk turning potential customers off your brand.
Harness the power of social media
The great thing about social media is you can have a campaign set up and running in a matter of minutes — especially boosted posts on Facebook. All you have to do is put together a special offer and post about it on your business' Facebook page. Then, spend as little as £20 or so boosting the post to your followers and their friends over the next couple of weeks.
Smaller items like gift cards work exceptionally well as a last-minute purchase for those who didn't get time to buy something physically or as a present for the work secret Santa draw when someone has no clue what to get their colleague.
When boosted to the right audience, you'll find a fantastic offer on an interesting or best-selling product will also do incredibly well on Facebook — so, be smart with your targeting!
Jump on seasonal search trends
Every December, 'gift ideas for him', 'gift ideas for her' and all the gift ideas for anyone you can think of peak in Google searches thanks to the countless gift guide listicles (list articles) being uploaded.
If you haven't already created content that ranks for these search terms, then it's too late to get it ranking now. BUT you can still make the most of these purchase-driven searches by creating a dedicated landing page or utilising product tags or categories. Rather than waiting for the page to be seen and ranked by Google, you can run PPC ads to target these specific searches instead.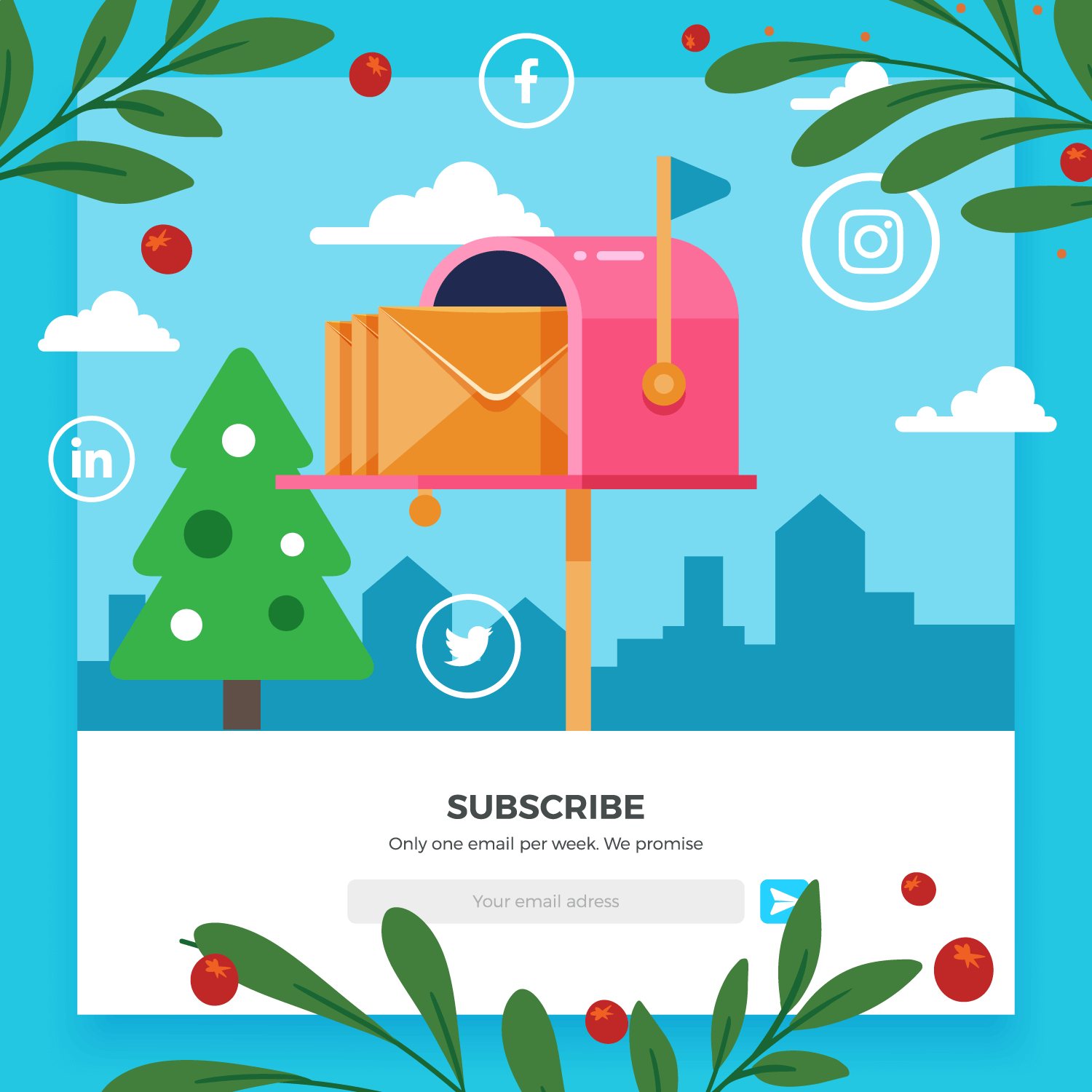 Time to wrap it up…
All three of the above ideas will work well on their own. But they'll work even better together as one cohesive campaign. Just make sure the messaging and design are consistent throughout.
Remember, until the big day has passed, it's never too late to wring the last bit out of your Christmas marketing campaign. Plus, if you don't see the results you were hoping for in the weeks leading up to Christmas, don't worry. You'll get one last shot at it on Boxing Day when everyone is lounging around in a food-fuelled daze, mindlessly scrolling through their phones!
And if you want to continue these efforts well into the new year, be sure to follow up with customers who purchased something from you during the festive period. A discount voucher and a "thanks for shopping with us" will go a long way to converting one-time shoppers into loyal customers.
If you have a last-minute Christmas campaign idea you would like support on, get in contact with the friendly Hyped team today on 01252 717373.