When managing a business, finding the time to create and write content can seem like a distant dream. It's also not unusual to question 'what's the point of writing content?' when prioritising your resources. We get it. That's why we are here to demystify the purpose of written content and why it's so important. From social media posts to blogs, written content is a powerful tool for your business.
Staying on trend
You probably hear the word 'trend' regularly and have a little eye roll. But hear us out – staying topical and on trend through your content is essential for your customers and your business. Whilst not every trend is going to be relevant content to your company, you'll be able to utilise more trends than you think.
Social trends can rarely be predicted, so responsiveness is key in ensuring you benefit from them when they come around. Trends aren't always complex, often a good way to get involved with social trends is using hashtags on social media. Although often seen a millennial reach, hashtags are a great way to build an interactive digital presence; from creating your own such as our #GetHyped or following trend hashtags such as #MondayMotivation that are searched by thousands of people every day, hashtags are useful for B2B and B2C businesses.
Creating a brand experience
As industries become increasing competitive, customers hold the power to be more demanding of what they receive from a business. Not only are business expected to provide a product or service, they are also expected to provide an experience. Businesses that create a strong brand experience command 79% higher purchase intent. A digital experience is essential as technology and consumers become more accustom to integrating digital aspects into their lives. From your social media to your website, written content will be continuously feeding your brand experience and developing how both current and prospect customers view and interact with your brand; studies have revealed that the creation of a positive brand experience has approximately three times the impact on a customers' consideration of a brand.
Regular social media posting is a superb way to achieve this brand experience. Channels such as Twitter and Facebook are a great way to escape formal language and tones often seen from businesses and allow you to engage with your customers in a relevant style. Other written content such as blogs are also essential in creating a unique brand experience – readers will thrive off being involved with your brand. Once a consistent, strong brand experience has been developed your business will develop a community of people that enjoy being a part of the experience, who regularly engage with your company through interaction and discussion. It is this loyalty that creates exceptional results. It ensures repeat use of your service or product, as well as generating organic positive referral and reviews.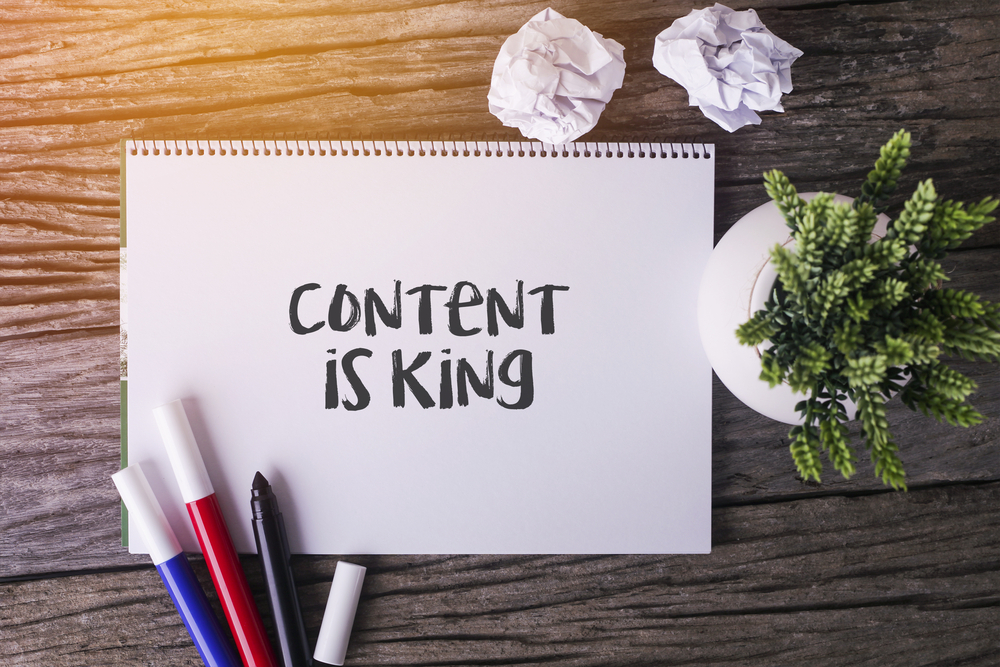 Search engine magic
OK. We talk about it a lot – but SEO can seriously benefit from including fresh written content on your website. By regularly uploading a blog that discusses your company news or showcases your industry knowledge, you can support your websites journey on search engines. Whilst this is just one aspect to improve SEO and written content alone cannot get your website to number one search pages, it's a great place to start making the right changes to get there in the long-term.
Take away the hassle
With only so many hours in the day, we understand that even if you want to create written content for your website and relevant channels – you simply don't have the time. We're here to help to take the hassle away. We're a diverse team of experts who really do #GetHyped about written content and all other things marketing. You can benefit from the creativity of Account Managers and Design Team, as well utilise the magic written content created by our in-house Copywriter. What more could you want?
(Not to brag – but we're also super cost-effective.)
If you'd like to find out more about our marketing packages or want to begin your marketing journey with the Hyped team, drop us an email today on hello@hypedmarketing.co.uk