Never underestimate the value of a good website.
We know you shouldn't judge a book by its cover, but plenty of us — 38.5%, to be precise — judge a business solely on our first glance at its site.
User experience is essential for customer retention (who wants to return to a bad website?), but it also plays a massive role in how you gain new clients. All it takes is one happy web browser to tell a friend about your business for you to gain many more customers, helping you build an organic reputation without lifting a finger. Hooray for word of mouth!
But people can only gain that all-important first impression of your business if they can find your site in the first place. And with only 0.1% of the one billion websites out there accounting for 50% of traffic, it doesn't take a genius to work out that it's an uphill battle from the bottom of the pile.
Thankfully, there are several ways to get potential customers to your website (and here's a hint: they're often most effective when used in combination!).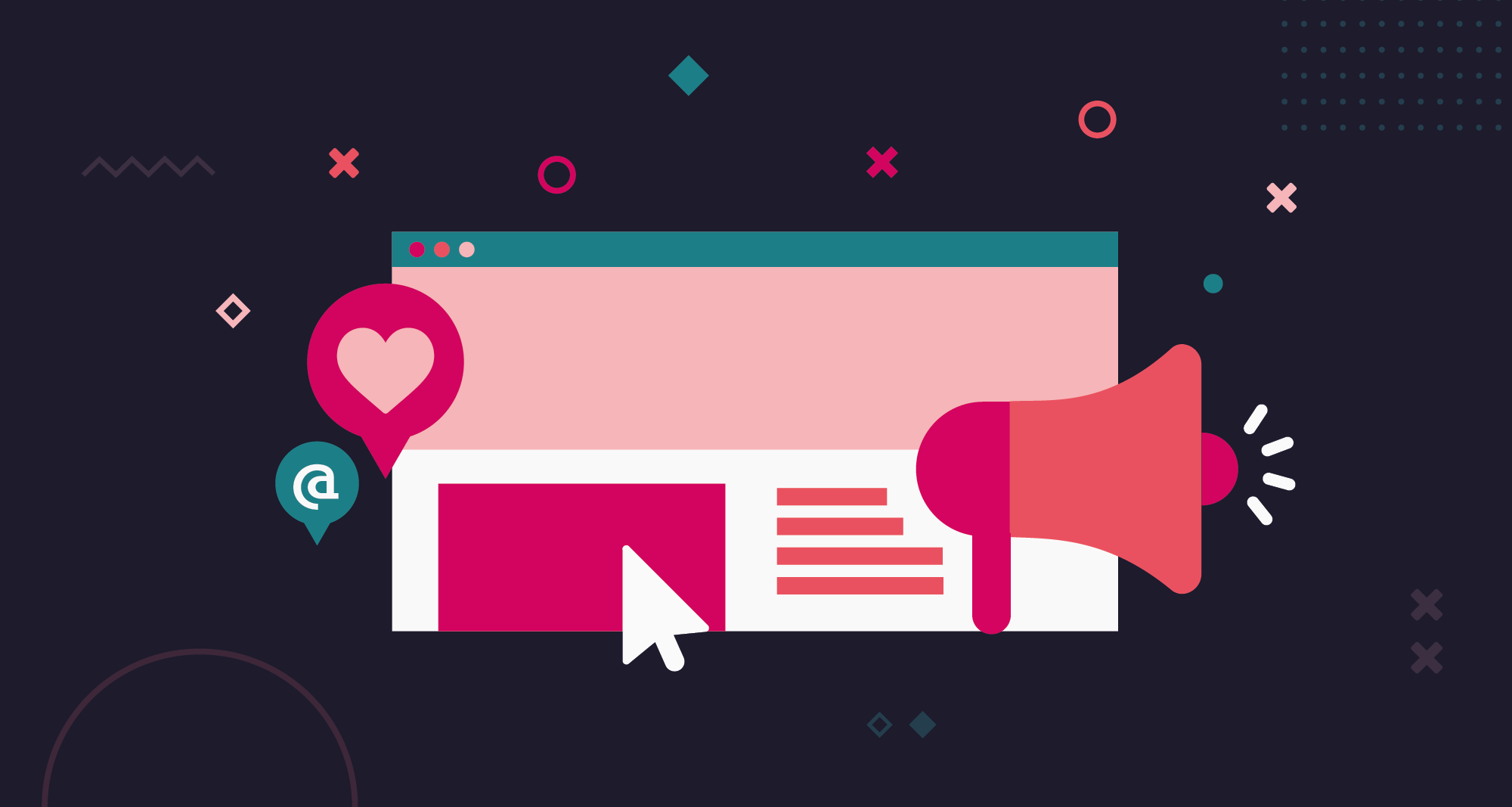 Emails
If you've been in your industry for a long time, chances are you've already got a quality list of contacts. In which case, the job's a good 'un! With an email promoting your new website launch, you can land right in their laps (inboxes). And why not encourage them to subscribe to a monthly newsletter whilst you're at it?
If you haven't got an enviable contact list, no problem! You can purchase a database relevant to your industry and target market.
(PS. We wouldn't be doing our jobs if we didn't tell you to make sure all your email marketing complies with GDPR.)
Blogs
What if we told you that you could increase your website visits by 55% with blog posts?
That's because blogs allow you to demonstrate that you really know your sh*t — giving readers valuable information that directs them to various areas of your site in a firm yet subtle way. The right topic can reel in the right people, encouraging them to come back for the content but stay for your business.
You'll need to work to promote your blog posts and raise engagement, of course, but that's where social media comes in…
Social media
Although we all have varying degrees of reliance on social media, we do have one thing in common: we've all got it. A whopping 93% of internet users are on social media, with the average user engaging with an average of 6.6 platforms, so it's an obvious way to market your business.
You could just pop a selfie on the 'gram and hope for the best, but to really make the most of social, you need to carefully consider your target demographic — which platforms do they use and what content do they like to see? The largest age group on Facebook, for instance, is 25-34, whilst it's 18-29 on Twitter. As for content, the sky is the limit. Use it to promote your blogs, share relevant industry news or even run a campaign to boost engagement. And don't forget to include a link back to that new site of yours! 
PPC (pay-per-click) ads
The clue's in the name with PPC: you only pay for an ad when someone clicks on it, making for a cost-effective marketing tactic.
PPC ads are a great way to target people based on their demographics and interests, ensuring you get your site in front of people who are already interested in your offering. Good news considering people are more likely to buy your product if they've previously searched for a similar one or shown interest in your industry!
PR 
PR is a very broad marketing tactic with two very clear goals: boost brand awareness and credibility. So, make sure you build a network of valuable contacts to help you get your content into relevant media publications.
Links to your site from reputable sources go a long way in helping new customers trust your brand. Plus, they're great for SEO! But we're getting ahead of ourselves…
SEO (search engine optimisation)
Last — but quite the opposite of least — is SEO. Because 75% of searchers don't click past the first page of search results, you need to actively work to keep your website as high as possible on search pages to be seen.
All the above techniques — with a focus on high-quality content and keywords (the ones your target audience is searching for!) — feed into your overall SEO strategy. Without a continuous commitment to tweaking and refining your SEO strategy, your website is unlikely to be discovered.
So, now you know what's behind all those successful websites. Even better, you can go and implement it all yourself to promote your big website launch! Or you can kick back, relax and let us do all the hard work for you. On that note, here are our marketing packages…