If you've ever taken out a traditional print or TV ad, you'll know how pricey they can be.
Unfortunately, ramped up costs don't always equal effectiveness. And traditional ads don't always offer the best return on investment. As such, many businesses are turning to influencer marketing.
But what is influencer marketing exactly?
On a basic level, it's a type of social media marketing that uses endorsements from "influencers", who are viewed as experts in their field. Think of it a little bit like PR. Only, instead of getting exposure from publications, you're getting it through individuals and their social channels.
Why is influencer marketing effective?
Influencer marketing works because of one crucial thing: trust. Think about it — how much do you trust messages from a business compared to those from your friends or colleagues? Or reviews on a company website compared to those from other customers on Google?
Over time, influencers have built up a loyal following of people, who hang on their every word, actively engage with them and trust that the recommendations they make are genuine. So, if you can get these individuals to spread your message, you'll massively boost persuasiveness.
Plus, since influencers operate independently and create their own content, they are in control of how they portray your message (within reason). This promotes authenticity and can help you reach a specific target audience.
The rise of B2B influencer marketing
When it comes to influencer marketing, there's no denying that B2B companies were late to the game. While B2C brands were establishing relationships with influencers, the B2B world was only just discovering social media.
Even now, the likes of Instagram and YouTube are dominated by bikini-clad influencers pushing the latest superfood products to consumers. (Hey, we only said they were viewed as experts — not that they necessarily are!)
But the reality is, influencer marketing is far more important for B2B than B2C. After all, the average purchase prices in B2B completely dwarf those in B2C. People are also less likely to gamble on purchasing B2B products and services as they would with consumer goods. So, word-of-mouth and influencer marketing are essential to drive leads and sales.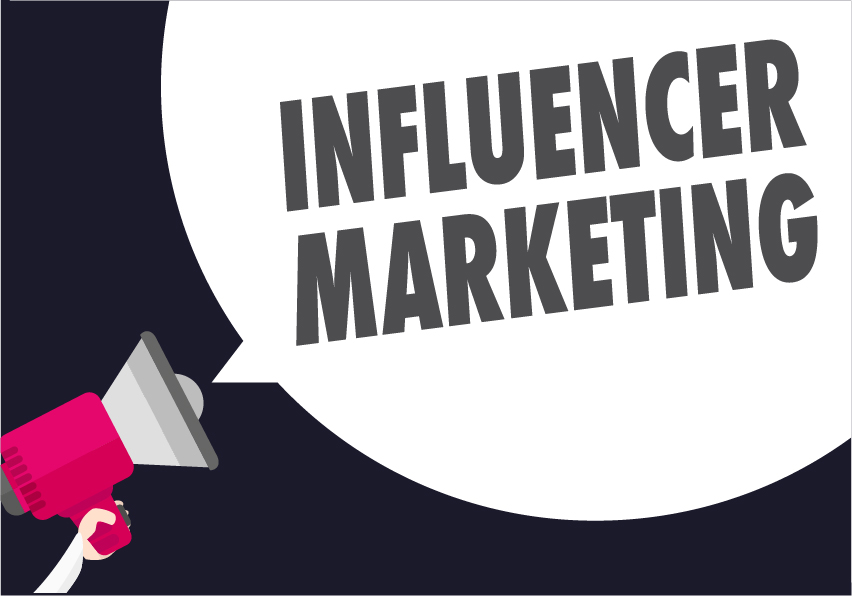 How to get into influencer marketing
First and foremost, you need to forget all about going after those big influencer names. They're out of reach (and way out of budget for SMEs). Plus, people are starting to see through these mega-influencers.
Nothing compromises credibility faster than a tone-deaf endorsement from a high-profile influencer, who everyone knows was paid thousands for a single social post. Instead, you need to be exploring a more niche influencer marketing strategy — looking at respected speakers, authors, podcasters and commentators in your industry.
For one, a micro-influencer will also be a lot easier on your marketing budget. Secondly, even though these micro-influencers have much smaller audiences, their followers will invariably be far more engaged and switched on to what they have to say. Together, this means your cost per post engagement will be much lower.
It's also worth pointing out that you've probably got a whole bunch of potential influencers sitting right next to you — your employees or colleagues! Collectively, your employees and co-workers will have far more connections than your company and appear much more authentic. So, you should never underestimate the value of employee advocacy and influence.
Encouraging employees to share relevant industry and company-related content is a great way to engage this often-overlooked resource. LinkedIn is a fantastic platform for sharing though-led articles and company posts via employees. In fact, employee re-shares of company-posted content often have more than double the click-through rate of the original post!
And a final piece of advice — don't expect to see results overnight. B2B purchases involve multiple decision-makers, meaning it will often take much longer for the impact of influencer marketing to reach all these people.
If you'd like help constructing your B2B influencer marketing strategy or identifying relevant influencers to partner with, get in touch today.